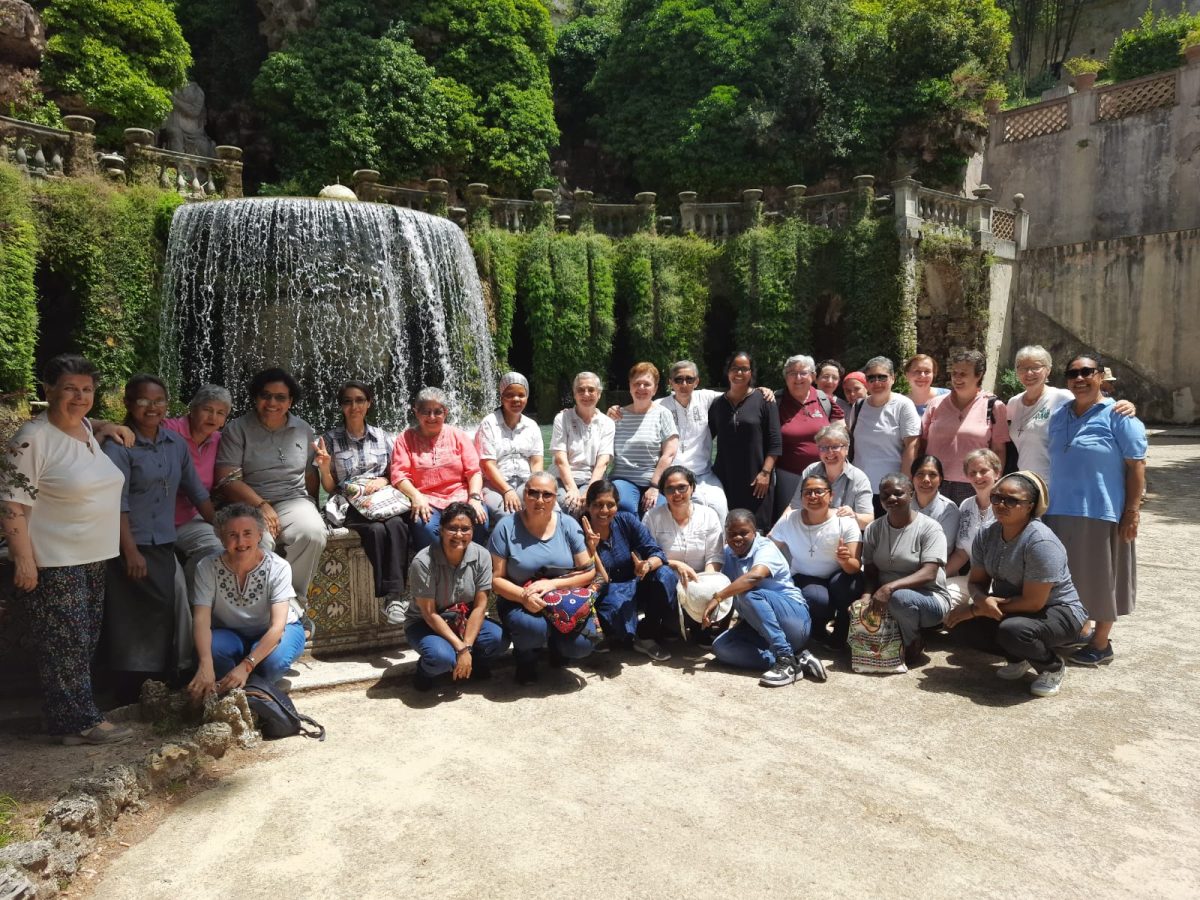 16 JULY – To the Tivoli Fountains
16 July 2023
Today was a joyful day in which we had a special and wonderful excursion. We are halfway through the chapter, and we took a break. Just after breakfast we started our journey to villa d'Este in Tivoli. In the bus we prayed morning prayer prepared by Evelin, Lia, and Wivine. We had many reasons to celebrate this day, Our Lady of Mount Carmel, patroness of the sea people and the Foundation our brothers the Claretian Missionary. We celebrate the name day of our sister Carmen and remember other sisters and friends who share this name. We had the joy of being joined for the tour by our sisters of Calandrelli.
Upon arrival we had the opportunity to visit the Cathedral of St. Stephen were the image of VERGINE DI QUINTILIOLO Protector of Tivoli is located. From there we went to Villa D' Este. A beautiful villa commissioned in the 1500's by Cardinal Hippolytus II d'Este. The Villa is famous for its splendid gardens and many beautiful fountains. It was an interesting and educational visit we could all follow the information through translators provided in different languages.
Coming back, we visited Lake Albano in the city of Castel Gandolfo. We concluded the day with vespers and a very thankful heart for all we experienced during the day, especially the opportunity to deepen our fraternal bonds.