"500 GIFTS for 500 YEARS"
13 November 2021
What a beautiful way to celebrate the gift of 500 years of Christianity in the Philippines with the celebration of vocation and the celebration faith.
To contribute to this celebration, the Claretian Missionary Sisters Philanthropic Development Office (CMS-PDO) joins the initiated program of Spring Rain Global (SRG) celebrating the "500 GIFTS for 500 YEARS" vocation campaign and fundraising activity.
"500 GIFTS for 500 YEARS" is the celebration of the gift of vocation, this is a way of thanking God for being the recipient of this gift of Christianity in the Philippines. It is a great privilege for us as Claretian. It was in this place where the first vocations of our sisters in different part of Asia, such as India, Sri Lanka, Indonesia, East Timor, Korea, Vietnam, and Philippines have grown; where sisters have been part of the Claretian missionary presence.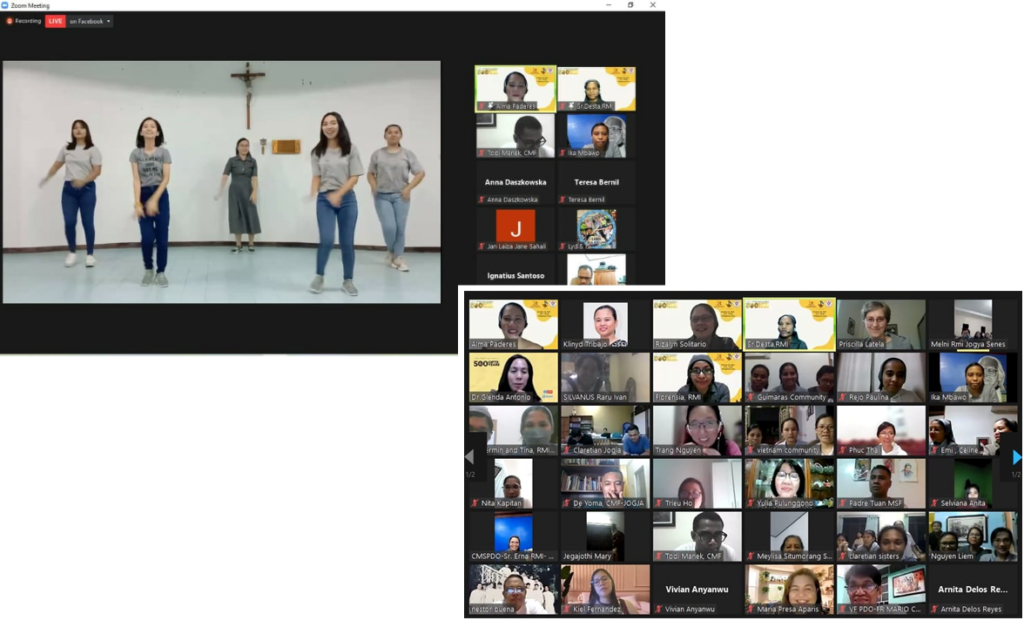 Sr. Anastasia Wio, RMI, Provincial Superior of East Asia, the director of the CMSPDO, Sr. Rizalyn Solitario, RMI, and with the collaboration of the vocation team's representatives from the different communities of the province, have come up with the theme for this first ever online event, the "CLARETIAN VARIETY PRESENTATIONS" held on October 23, 2021.
It has been an opportunity to raise awareness of the beautiful gift of the Claretian Religious Vocation from different aspects, human, spiritual and charismatic. There were several cultural presentations from different countries of the province; showing the mission that is carried out in each one. And also several testimonies were shared (the parents of a Claretian Sister, a scholar, a donor, a beneficiary…).
We are glad and grateful to have the very inspired vocational message from Sr. Jolanta Kafka, our superior general as well as the encouraging mission message from Doc. Glenda Miro Antonio, President of CEO-Spring Rain Global (SRG). It was a meaningful online celebration where we encountered virtually with our mission partners, donors, staffs, collaborators, friends, families, beneficiaries, youth from different Institutions. It was a profound encounter as a Claretian family.