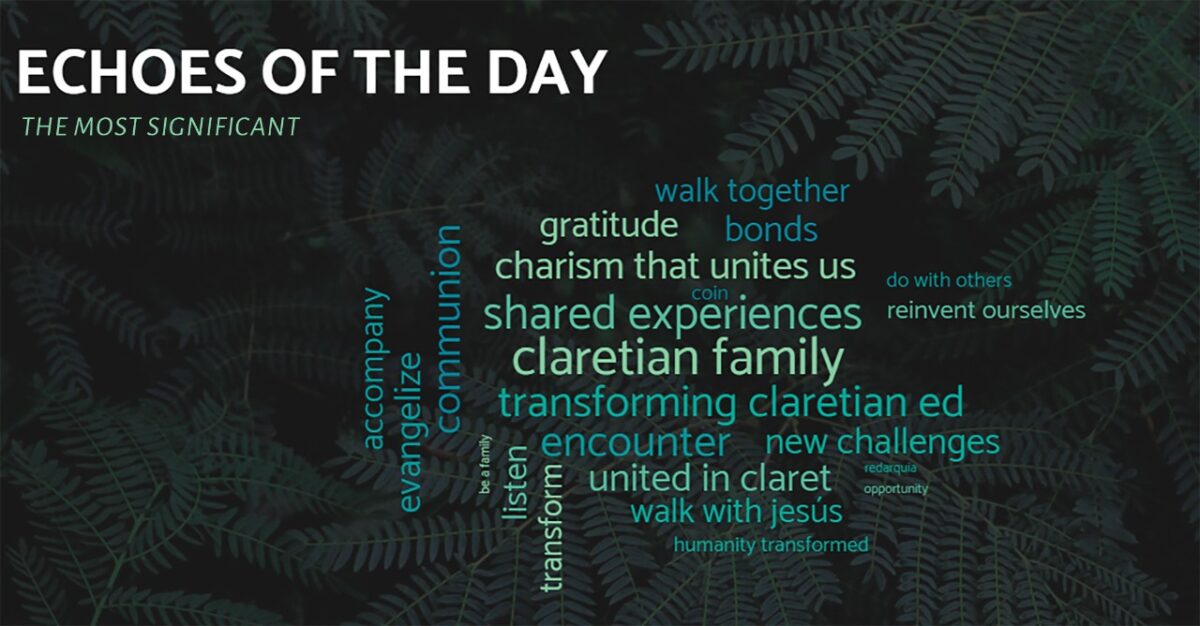 An innovative Claretian education
4 November 2021
With satisfaction and gratitude, we share around the third day of the World Congress of Claretian Educators (November 3, 2021). A rich experience of about 300 people connected from the different Claretian communities around the world. At the opening of the work, we were able to enjoy a moment of great emotion with the video clip of the prayer animated by the Claretian community of Zimbabwe. Then, a space of evocation of the previous day inspired by the words highlighted by the participants in different languages, creating a wide repertoire of powerful meanings around the charism of Claret.
The keynote address, masterfully orchestrated by Professors Judit Alamo (SSCC) of Claret College Las Palmas (Spain) and Lynlyn Solitario RMI Principal of Santo Niño Quimaras College (Philippines), addressed a theme of great relevance for today. Evoking the theme of innovation, inspired by the Claretian charism in times of great transformation of society, gave the participants a great reflection on the challenges ahead.
In the second hour of the congress, the participants were divided into groups according to their language, as on the previous day, and were able to discuss possibilities and limitations to bring innovation from the Claretian perspective. The participation was intense and in addition to a Google form where they wrote down their contributions, the chat served as a tool for interaction among all.
As in previous days, the third day of the World Congress of Claretian Educators showed the greatness and richness that springs from the charism of St. Anthony Mary Claret.
We expect the same energy for the coming days!
CONGRESO DE EDUCADORES DEL CF – Familia Claretiana