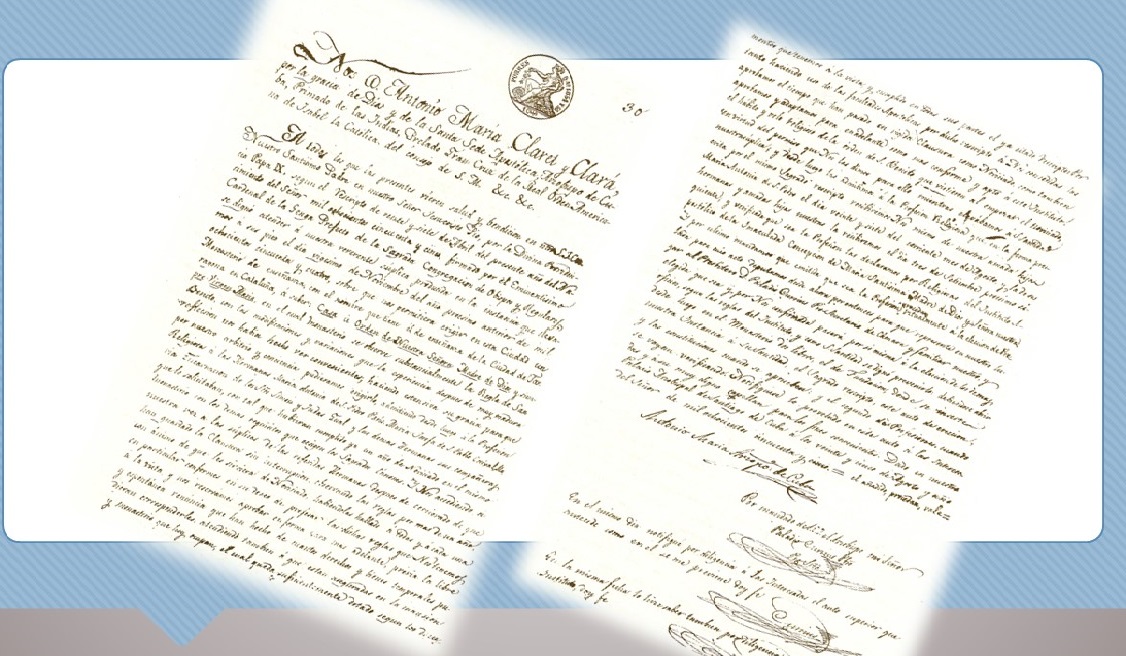 ANNIVERSARY OF THE FOUNDATION OF THE CONGREGATION
24 August 2019
A day like today, 50 years ago, the Special General Chapter began in Madrid, Spain. Extraordinary chapter, in which the Congregation welcomed the call of the Church and its renewal out of the II Vatican Council. It was the year 1969.
Let us be in tune with this strong and visionary Spirit that illuminated that Chapter; that we remember it with gratitude and we refresh its memory.
We celebrate the 164th anniversary of the Foundation of the Congregation in this climate of renewal from the roots. Let us celebrate with gratitude and hope our Claretian vocation. May our dreams and joy of identifying our life as a gift for others in the Church encourage our daily lives.
Happy celebration!