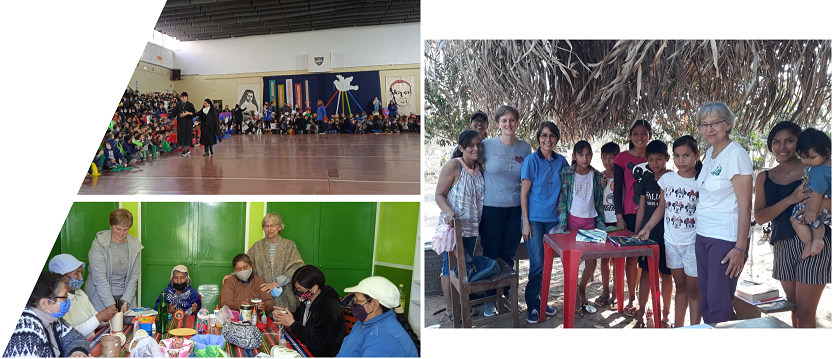 Canonical and specific visit of apostolic mission in Latin America
19 September 2022
The canonical and specific visitation of apostolic mission has continued in Bolivia. Our mission in Guayaramerín, shared with the Claretian missionaries CMF, has two main platforms, the parish pastoral and rural communities of the Amazon and ministry in diocesan educational centres. The diocese in which we are inserted belongs to the Ecclesial Conference of Amazonia.
The visit continued in Argentina in the communities of Cordoba, Mendoza and Humahuaca. The community of Paraná shared the days of the visit in the community of M. Inmaculada Córdoba. All the communities are living the post-covid period with renewed enthusiasm, taking up projects in person. There have been community meetings, meetings with the staff of the P. Claret schools of Cordoba and Mendoza, and especially with the volunteers with whom we share the mission of Humahuaca.
Although the visit to the two communities in Venezuela is still to come, Jolanta and Priscilla held a meeting with the sisters of the Provincial Government to talk about the signs of life and challenges highlighted during the visit and to recognise the passage of God in their reality.