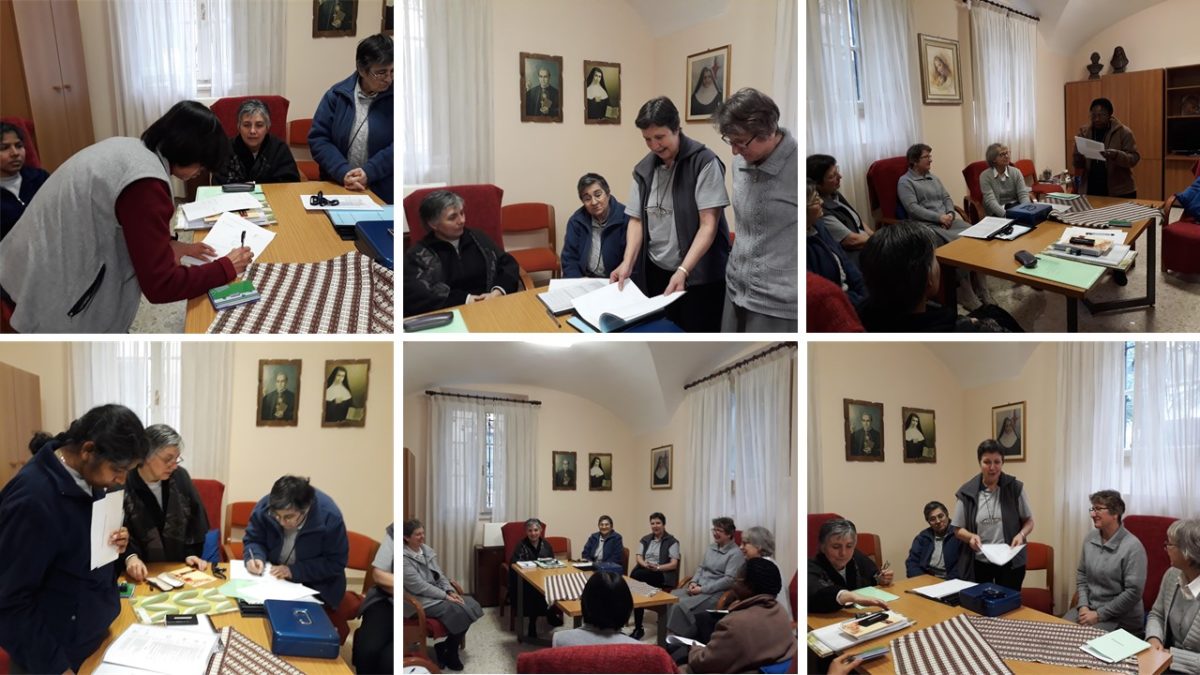 CELEBRATING FRATERNITY
3 February 2019
On February 2, our community of Calandrelli, in a climate of joy and gratitude for the gift of the Claretian vocation, haves experienced the change of responsibility in the animation of the community – curia -, that wants to beating the life of the whole congregation. Following a space of Marian prayer, in which we have joined the Yes of Mary renewing our religious profession, we have welcomed the new superior of the community – Lucyna and the sisters of the council, Cristina, Lolys and Frigi.
An immense Thank to Gladys and to the sisters (Cristina y Ana Maria) who up to this moment have rendered the animation service of the community, for having done it with fraternity, availability and delicacy. Since helping the mission of the general government, they contribute to the whole congregation.
For Gladys, in a special way we wish that the new mission entrusted her can be carried out with the strength and passion that spring from the daily encounter with the Lord.
The Lord bless our fraternity!