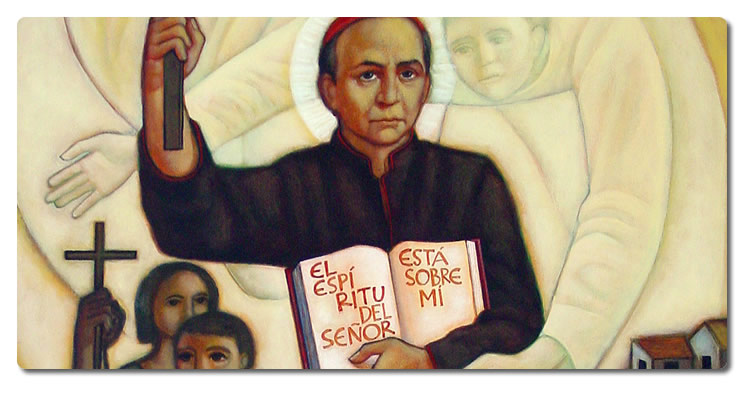 Claret Celebration 2017
23 October 2017
Happy FEAST of our Founder!
Dear Sisters, all those who share in the same mission, family, friends …
We celebrate the Feast of our Founder together with the whole Claretian Family.
Let's imagine (in fact few are the real photos that are preserved of life …) this day drawing out the photo album of Saint Anthony M. Claret, the scenes of his life so well described in his Autobiography. Images of his childhood, his apostolic ways, his preaching, his works for proclaiming the Word of God by all means; let us imagine the photos of his encounter with María Antonia París in Tarragona, of the many comings and goings to the house of Santiago de Cuba; let us imagine Claret, passionate in his sermons, patient in listening, attentive to the Spirit and to reality. A synoptic look at all the indefatigable life in the mission that speaks of his love for Christ that has transformed his every day into a fire of the Gospel, a praise of his Glory!
The FEAST is always fraternity, celebration, joy, participation, music and shared table … We wish it happen to be an opportunity to renew our personal encounter with Claret, with his Charism with which Jesus has called us to follow Him.
Happy day IN FAMILY! … recalling that personal encounter with Claret and what it tells us today!
Jolanta Kafka