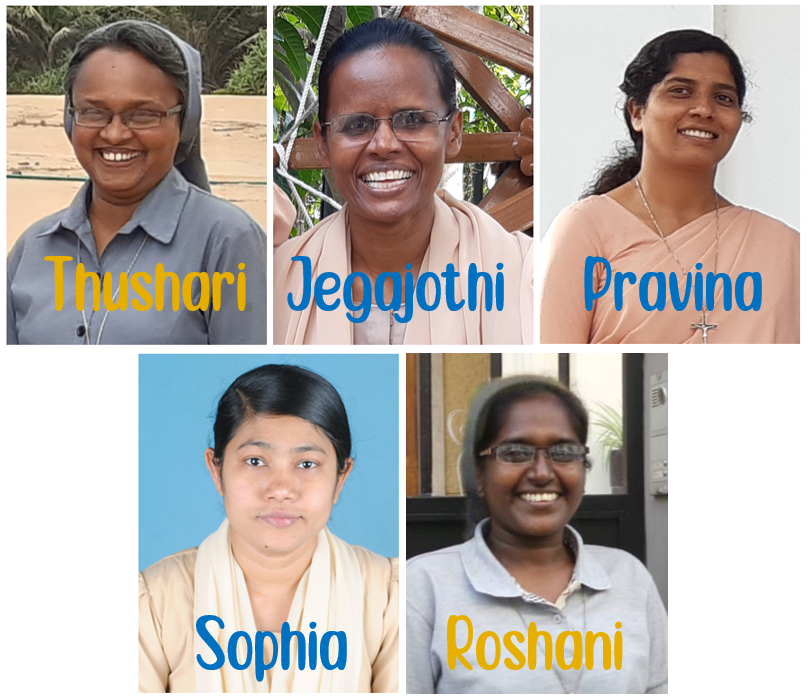 Communication of the new government team of the South Asia Delegation
22 March 2021
The General Government has appointed the sisters of the new council of the Independent Delegation for the triennium 2021-2024.
Superior delegate: Thushari Wettasinghe
First councilor: Jegajothi M. Durairaj
Second councilor: E. Pravina Soosai
Third councilor and finance officer: Sophia Kaspar
Fourth councilor and secretary: Roshani Fernando
Our thanksgiving to God and to the Sisters for the availability to respond to the new call to the service in the animation and governance of the Delegation.
We are grateful to Sr Rani and the council, Thushari, Geraldine, Arularasi and Pravina, who have been leading and serving the Delegation in these past years, with so much generosity and missionary spirit.
We pray for all of them as a sign of gratitude and commitment.
The Second Assembly of the Delegation have traced and marked the main paths to continue strengthening and developing the claretian identity spirit, especially in the youth vocational ministry, the formation, the sustainability…
It is in our claretian lifestyle, as members of one body, that each one of the Delegation may renew the availability to co-responsibly carry out these commitments in sisterly collaboration, mutual support, and in "unfeigned charity" (Const. 38. 39).