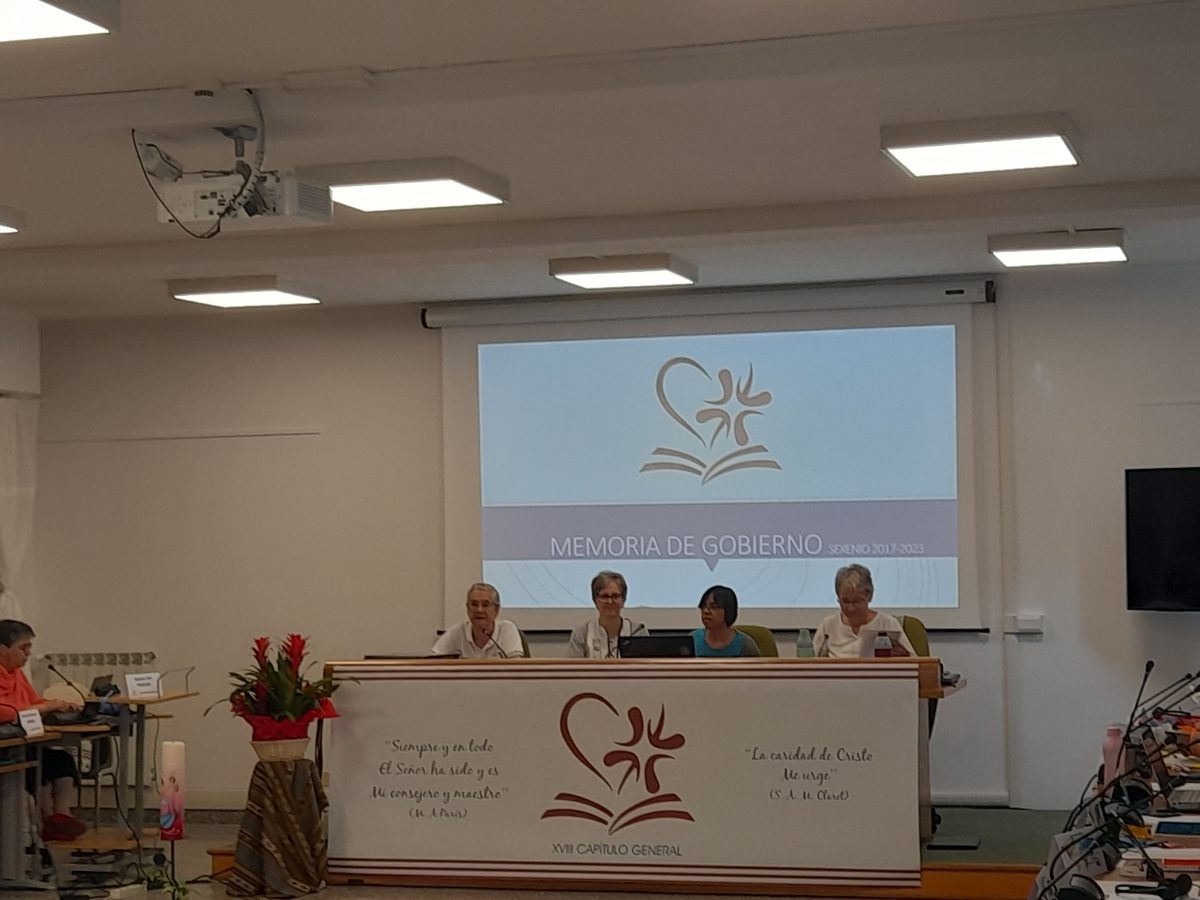 Day 8 – To remember is to feel that we are women on the way…
8 July 2023
We begin a new day of Chapter work with a beautiful summer day. In our first session we finished the first chapter elections. The secretary of the chapter, Beatriz Pereiro and she will have as assistant Diana Vázquez; the tellers are Carmen Alonso and María Cristina Ruberte; moderators María Soledad Galeron and Maria Rita Lovecchio; the editorial team consists of Lucía Galichio, Ascensión Redondo, and Stefania Vannozzi.
For the commission of study of the memory of government, the chapter chose Monica Baigorria, Maria Teresa Garitagoitia and Tushari Wettasinghe. The team for the study of administrative memory is formed by Marissa Amog, Winive Pangu and Evelyn Velasco. Finally, Soledad Galerón, Jolanta Hernik and Beatriz Salazar were chosen as the team for the review of minutes.
Concluding the elections of the day we moved on to the presentation of the Government Memory by the sisters of the GG, who made a very complete visual presentation, and we were motivated to spend the rest of the afternoon in the prayerful reading of the memory.
We ended the day's work with the celebration of the Eucharist praying for all the sisters of the congregation. During the Eucharist we received the joyful news from the Holy See that Jolanta Kafka was appointed facilitator for the upcoming Synod of Bishops.
Continue to pray for us