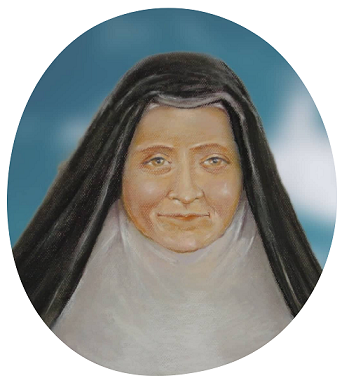 Feast Day of María Patrocinio Giner
12 November 2021
On 13 November we remember and celebrate the martyrdom of our sister María Patrocinio Giner Gomis, patron and model of formators.
Her students remember her as a religious who knew how to penetrate the depths of hearts, giving importance to the essential things in life: love of God, the Virgin Mary; be sensitive and remedy the needs of the people we have by our side; welcome each one as he/she is and value his/her effort; remembering that we always live in the presence of God, she corrected gently, and when she reprimanded she did it without disrespect, she always invite us to look from God…
We can imagine M. Patrocinio as an open, welcoming woman, close to people, without losing unity of life in God and community ties.
May our sister María Patrocinio, in love with God, whom she served generously and without reserving anything for herself, intercede for us and inspire us in the mission of accompanying, guiding and strengthening young women in the various stages of formation.
Congratulations to the formators of all stages!