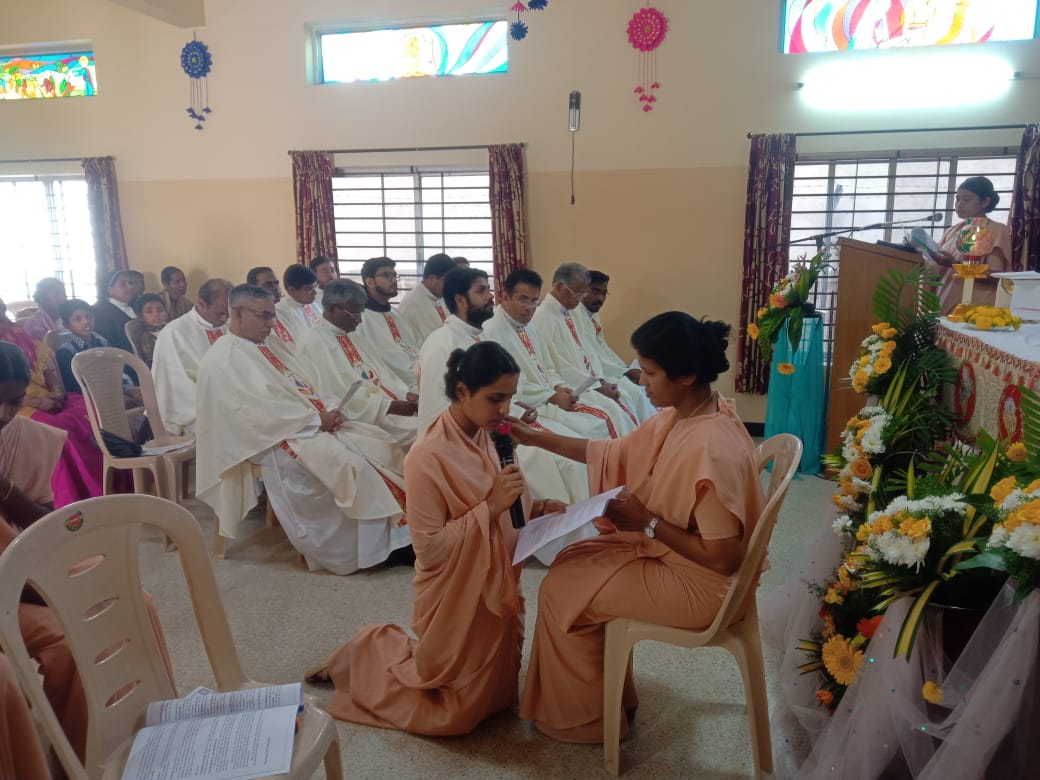 FIRST RELIGIOUS PROFESSION OF JONE SINTHIYA, MYSORE
9 December 2019
It is significant accompanying Sinthiya in these final moments of preparation for her first commitment.
It was a day filled with Joy and Gratitude for Sinthiya and the community, in thanking the Lord for the gift of this vocation. We were blessed by the encouraging presence of the many religious priests and sisters and families. We experienced tender love of God and Immaculate Mother in each moment.
Religious vows are a special commitment because they have to do with our relationship with God and with following of Jesus of the Gospel.