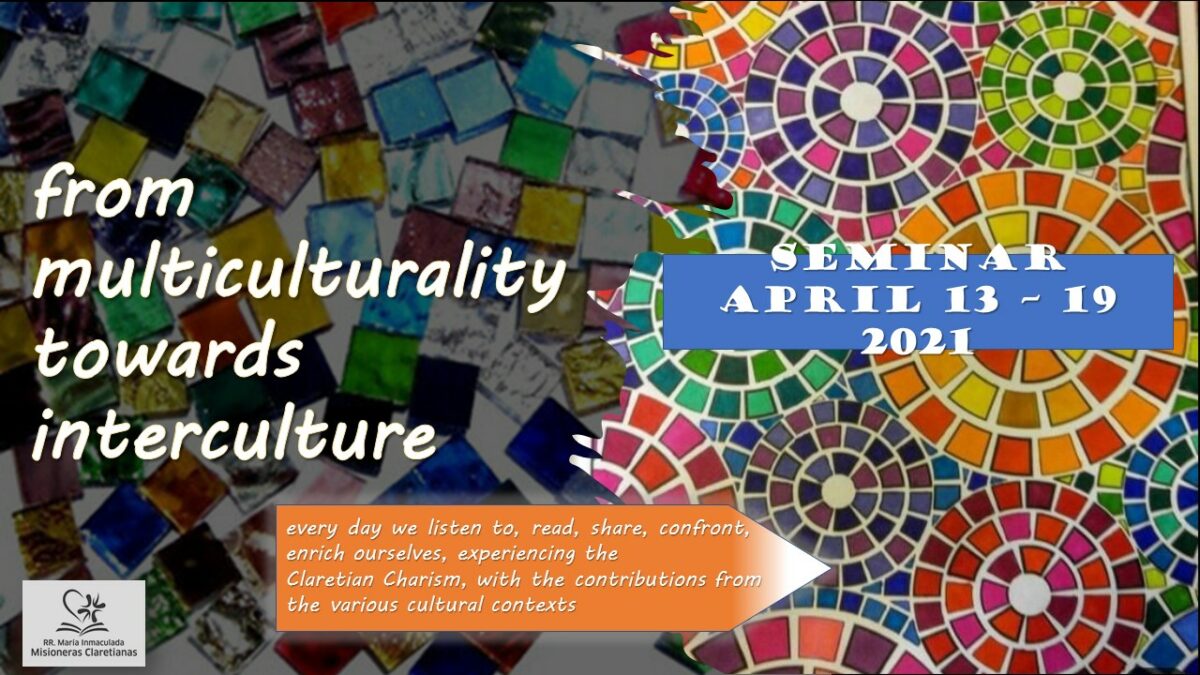 From multiculturality towards interculture
16 April 2021
From the 14th to the 19th of April, the Congregational Seminar: "FROM MULTICULTURALITY TOWARDS INTERCULTURE", coordinated by Jolanta Kafka our Superior General and Ondina Cortés Superior of the Province mission of Our Lady of Guadalupe, is taking place online.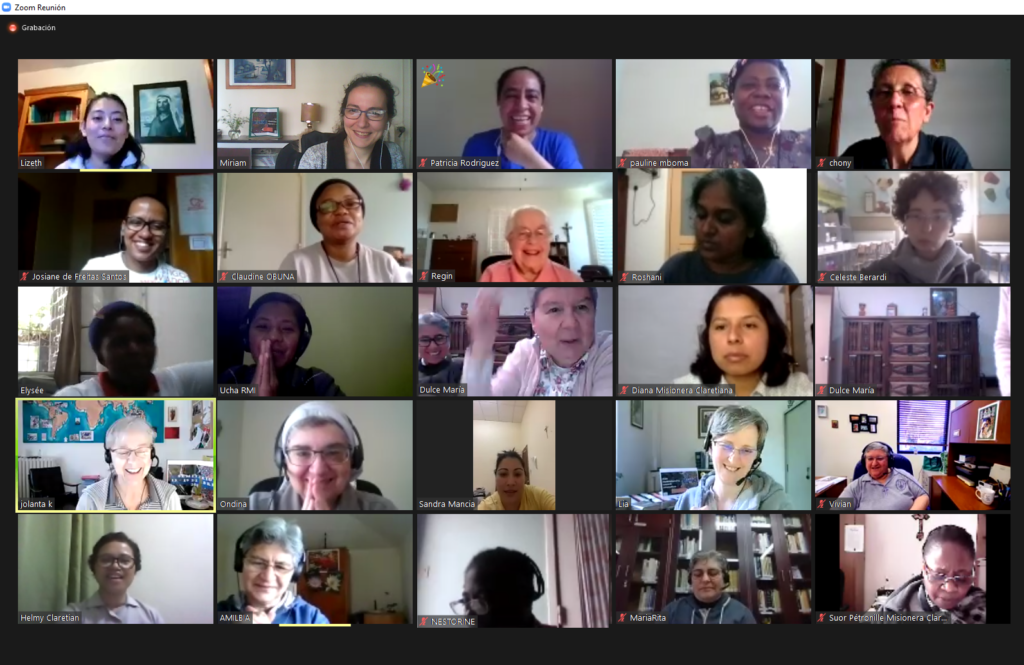 It is an activity to further deepen the multicultural reality of the Congregation and to seek keys to growth in living interculturality …a task that the XVII General Chapter has left us (DC 2017, 6).
Thirteen young sisters from different places, backgrounds and missions have prepared the themes around the: Consecration and Gospel Counsels, Living in community-for the mission, Living the call to renew the Church. In their work of study and presentation they have been accompanied, as tutors, by sisters with more experience and knowledge of the Charism.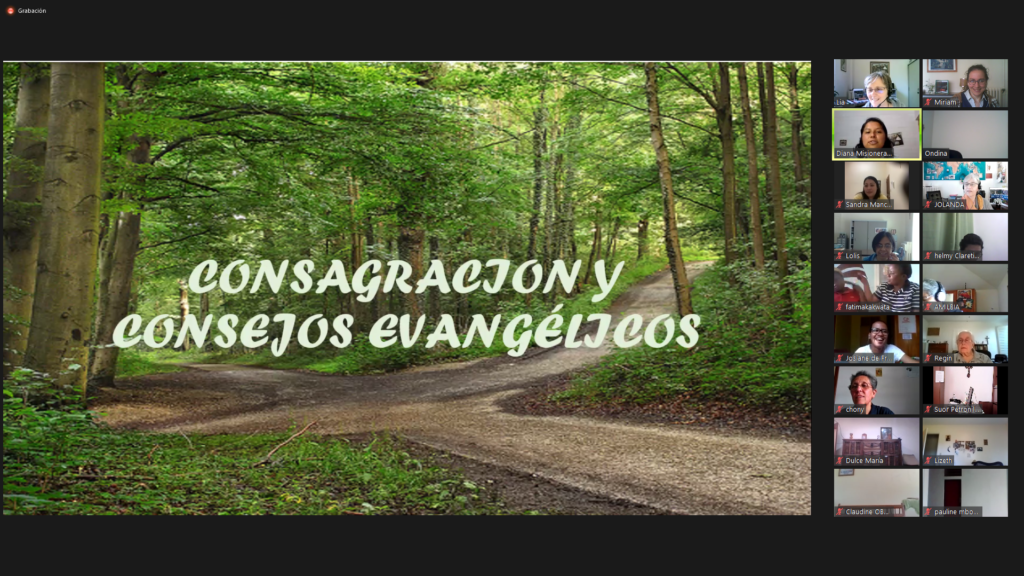 The seminar is being a real opportunity to allow ourselves to be touched by the cultural richness of our Claretian presence in the world and to experience the mutuality of growth between Culture, Charism and Gospel. A renewed reading, with a young look, sustained by the experience of the roads already travelled in our history. We hope it will be a contribution in the present context for the inculturation of the charism and dialogue with our multicultural reality.