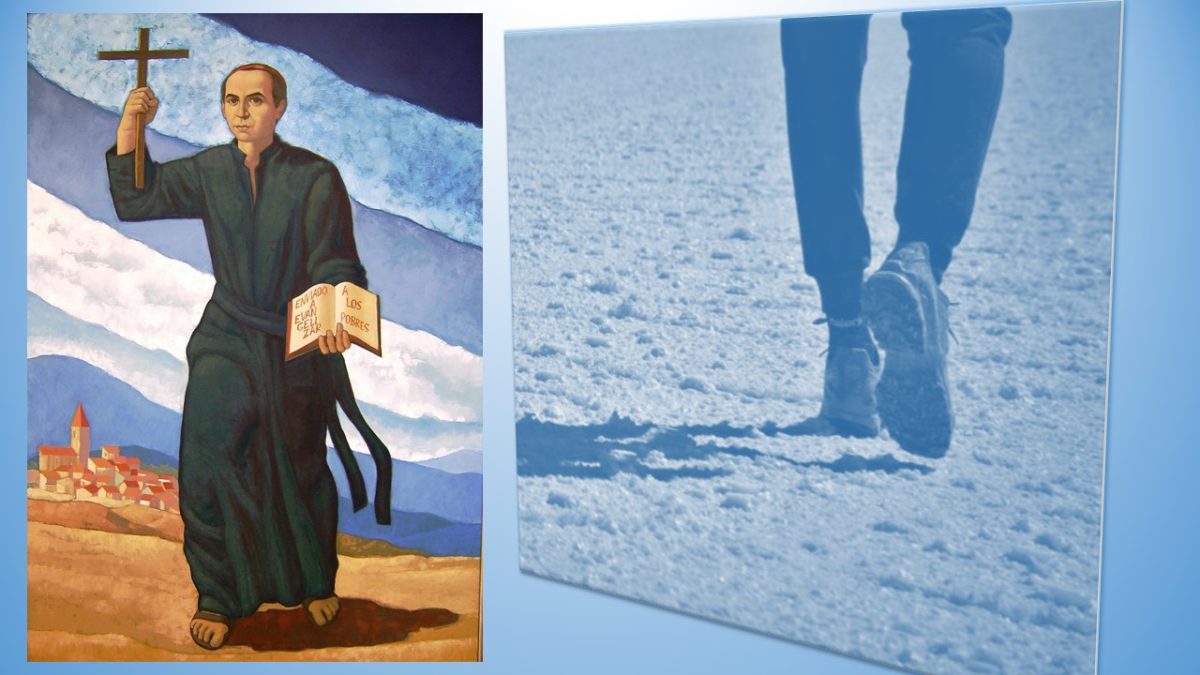 GO FORTH, WALK, AND ANNOUNCE …
23 October 2018
It's nice to bring to mind what springs from the heart … In these days when we will celebrate our beloved Founder, I bring to my memory a text that marked my missionary vocation, perhaps as a renewing strength or as a guiding horizon of my walking.
Remembering his autobiography: "What has moved me more and more always is to contemplate Jesus Christ how he goes from one town to another, preaching everywhere; not only in the big towns, but also in the villages .." (Aut.221) Those words that flow from the encounter with the God of Life, with the God who is for all, especially for the little ones, the ones who are most dear to Him, those who are on the edge of the road … This is the contemplation that Claret makes when he sees Jesus who comes and goes preaching but not to a few but to everyone "in the towns and villages". And it is the same Jesus who invites us to "go out" to announce "the Holy Law" …
I wonder whether I am in an "going forth" attitude? Am I the one of a light baggage or carrying so many things that prevent me from moving and therefore from announcing?
This celebration of our Founder is for me a new invitation to renew my missionary vocation, that one born from the encounter with Jesus, in the silence of prayer, who sends you, moves, and makes you leave and give to the fulness in the evangelizing mission. Walking in community, with a renewed missionary zeal and together with the little ones, is how the kingdom of the God becomes present: at our hands, at my hands and at the hands of everyone who makes it real in the here and now of the history!!! Mabel rmi
HAPPY DAY OF OUR FATHER FOUNDER!
WITH CLARET AND PARIS WE ARE SENT IN MISSION