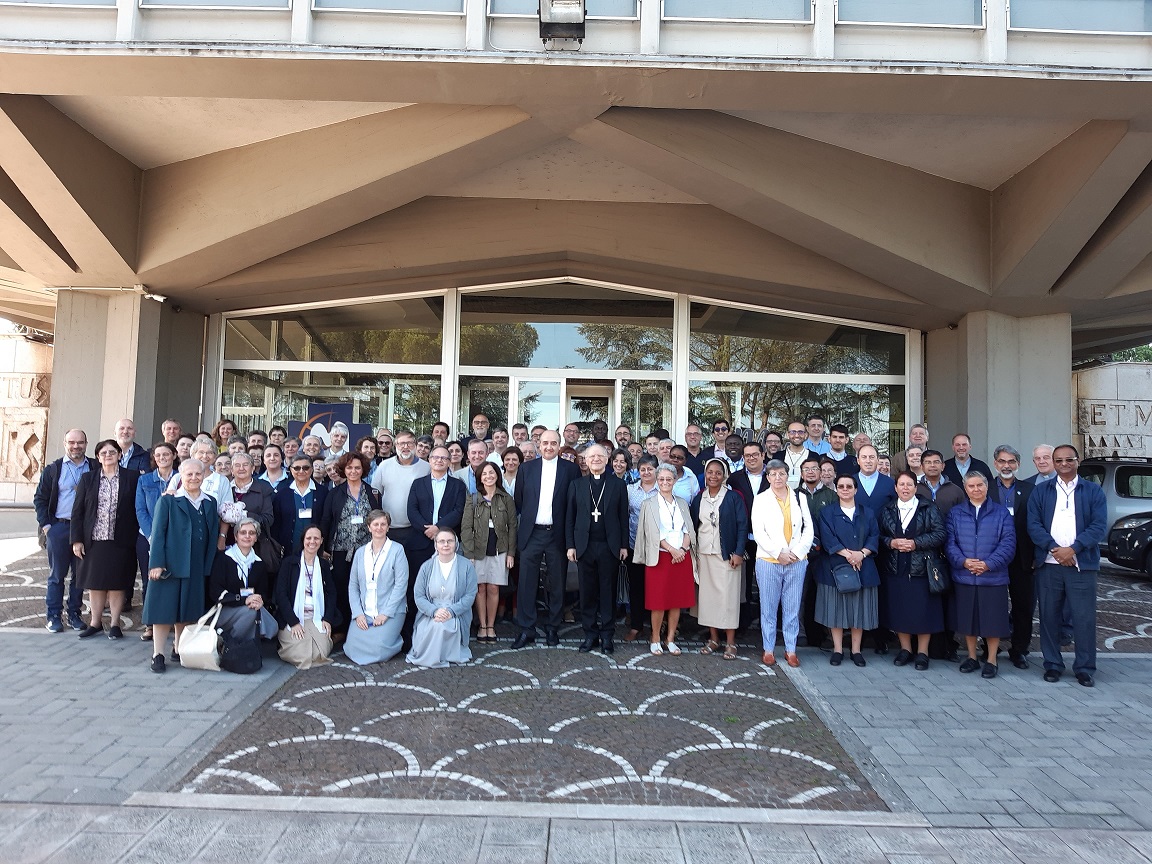 "INNOVATE FROM THE ROOTS, WITH MEANING"
6 October 2019
On October 4 and 5, 2019, the Education Commission of the Unions of Superiors and Superiors General, in which Priscilla L. prefect general of apostolic mission, collaborates, has organized the VIII EDUCATOR TRAINING Seminar on the subject: "Innovate from the roots, with meaning." The theme has been developed by Professor AUGUSTO IBÁÑEZ, Director of Education of the SANTA MARÍA Foundation (SM). Fr. Samson EHEMBA (Piarist) member of the Gravissimun Educationis Foundation and who works in Senegal.
Around 100 people from different institutions and congregations have participated. In a workshop dynamic, we have worked on the sense of educational innovation looking at the moment that Catholic schools live in the background of some key questions: "what is" and "for what" the Catholic School? How to achieve a differential, meaningful, sustainable transformation that generates an integral quality education?
We arrived to the conviction that the key to addressing these issues is to reflect on the identity and, from there, articulate and give meaning to innovation.
On the 5th, we celebrated the Eucharist presided by Mons. Angelo Vincenzo Zani, secretary to the Congregation for Catholic Education of the Holy See. At the end of the celebration, he presented the motivation and objectives of the Global Education Pact announced by Pope Francis on May 14, 2020.
After the UISG President Jolanta K., our Superior General, greeted the participants at the seminar,, motivating to continue sharing and illuminating experiences, to transform through education, the 'common home' and with the richness of the charisms color out the educational paths by learning from each other…