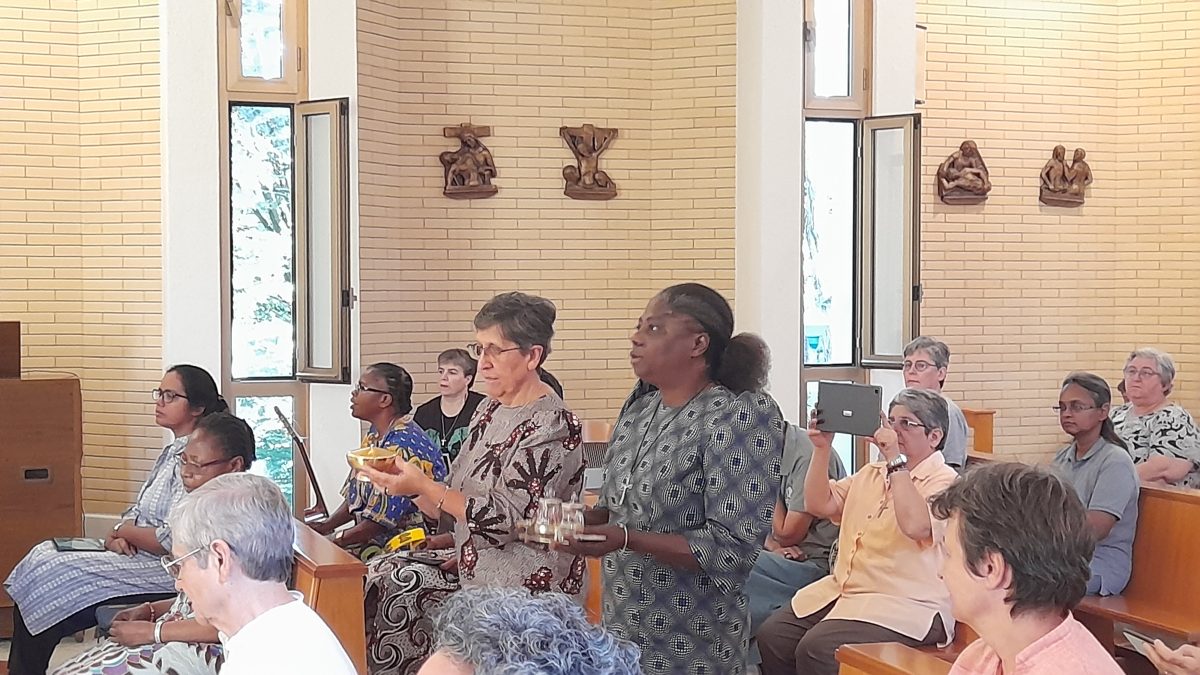 July 27 in Rocca di Papa
28 July 2023
We are going through the last phase of the chapter. The work is intertwined with carefully prepared moments of prayer each day.
Today's liturgy, animated by Beatrice and Monica, revolved around the theme of the Eucharist and Thursday's sense of self-giving of fraternal love. The invitation was "to make us bread that is broken and shared for all", especially those who are closest, the fragile, impoverished…
In the chapter hall we began an open dialogue on the fruitfulness of the Claretian charism and the different possible forms of belonging. The facilitating team introduced the theme with a reflection based on the letter of Pope Francis (2014) on the occasion of the Year of Consecrated Life. In it it expresses: Around each religious family, … There is a great family, the charismatic family, which includes several Institutes that recognize themselves in the same charism, and above all lay Christians who feel called, precisely in their lay condition, to participate in the same charismatic spirit, as a sign of its apostolic expansion and growth of identity.
The second part of the conversation was about community life and communication between governments.
In the afternoon, the drafting commission presented the Third Call: "Care for the Common Home". The various points were discussed, modifications and clarifications were made to the text.
We ended the day with the celebration of the Eucharist, thanking God for his presence among us and for guiding us with his love and mercy.