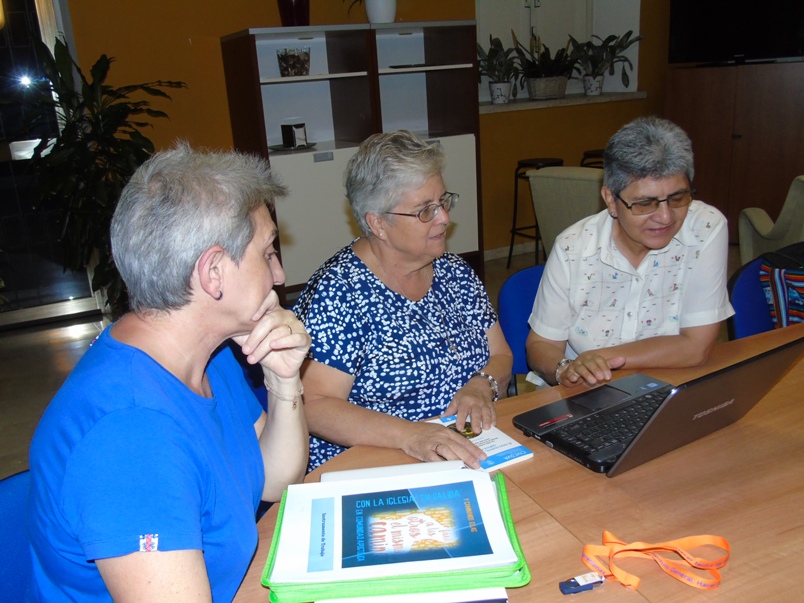 July 28
28 July 2017
Time to recap…to reflect on everything we have lived and experienced, learned and heard to see what God is calling us to do…what are we are being invited to do?
In the afternoon we were presented with the Working Document to begin reflecting on it…what are the calls of the world? of the Spirit?
Here is the committee that will work on the redaction of the final document that will be the fruit of this work…Consuelo, Hortensia, and Amilbia.