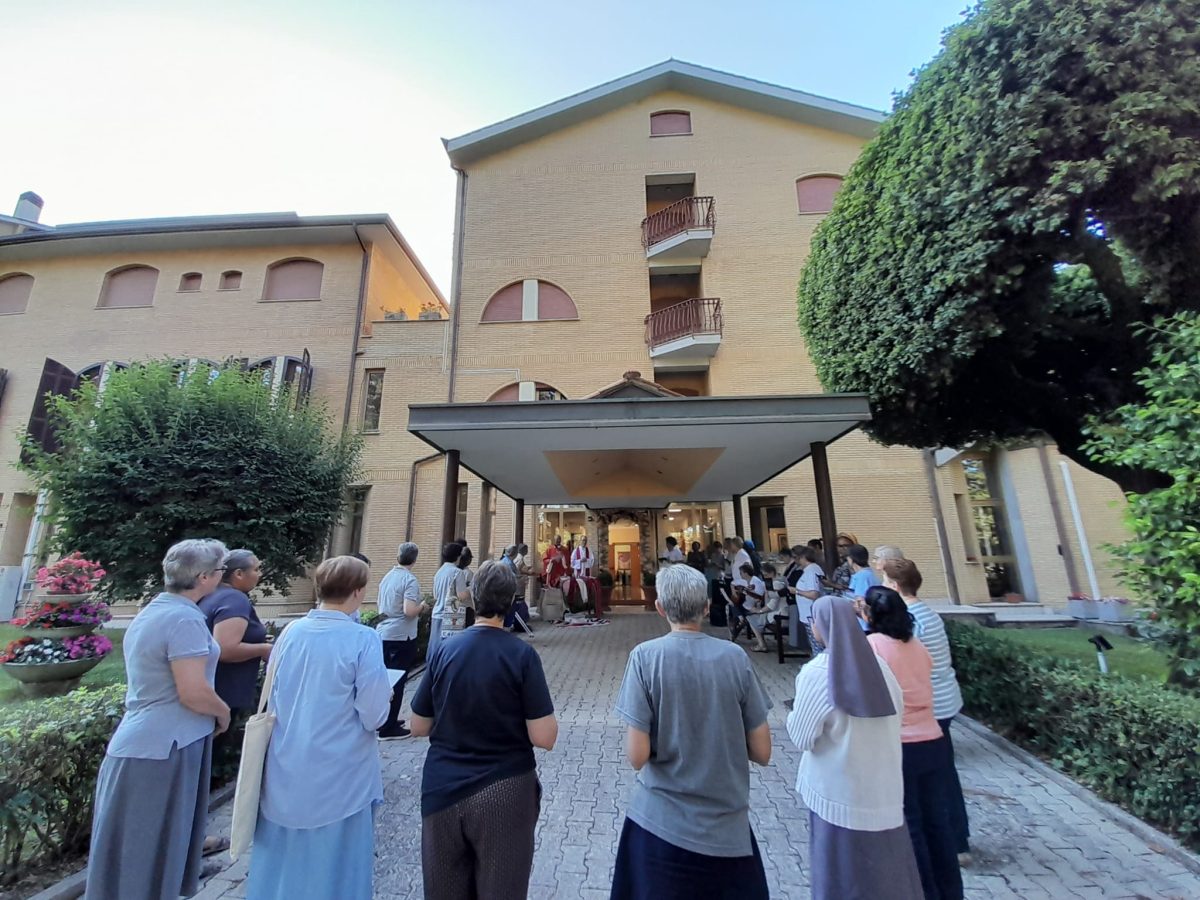 Opening of the XVIII General Chapter
7 July 2023
Today, the sixth of July 2023, we began the day with a morning of gentle and fresh breeze that invited us to raise our prayer to God the Father, entrusting the day of this new step of Him in our lives and in the life of the whole congregation. Today, the beginning of the long-awaited and desired General Chapter was in our minds and hearts. Everything was interwoven so that the day was a rainbow of experiences and realities. We know that it is a time of "grace", a Kairos where as Claretian Missionaries we are "women of the dawn" who project themselves to discern and make decisions for the adaptation of the Congregation to "new times", new realities. And as a community convened around this great event, we gathered to begin our first meeting as capitulars.
We expected an environment adapted to form small groups. Then the sisters of the General Government presented us with a very original and creative dynamic of knowledge where they allowed us to exchange a simple profile of each one. The dynamic allowed us not only a brief knowledge, but also to exchange our joy of the face-to-face encounter, diversity of cultures and realities.
We continue with practical and technical matters for the chapter sessions.
In the afternoon we shared the regulations of the XVIII General Chapter whose purpose is to favour its dynamics, because they are the fundamental norms of universal and proper law and are at the service of the objectives of the Chapter. It was a participatory and concrete space that helped us prepare for tomorrow's session. We also present the Schedule and the chapter calendar.
The afternoon continued its rhythm, and we were preparing personally and as a family, yes as a family, because surely in the heart of each one were present the faces and names of each sister of our organism, to celebrate the Eucharist. We feel called to be part of the chapter assembly. Gestures and symbols helped us to dispose our hearts: to cross the door as a passage from the reality from which we come to the reality that summons us; leaving something out, letting go of something personal to clothe ourselves in the new; welcoming the calls, the sacred space, the chapter body that we all form, was the beginning of the celebration presided over by the Father General of the CMF Mathew W.