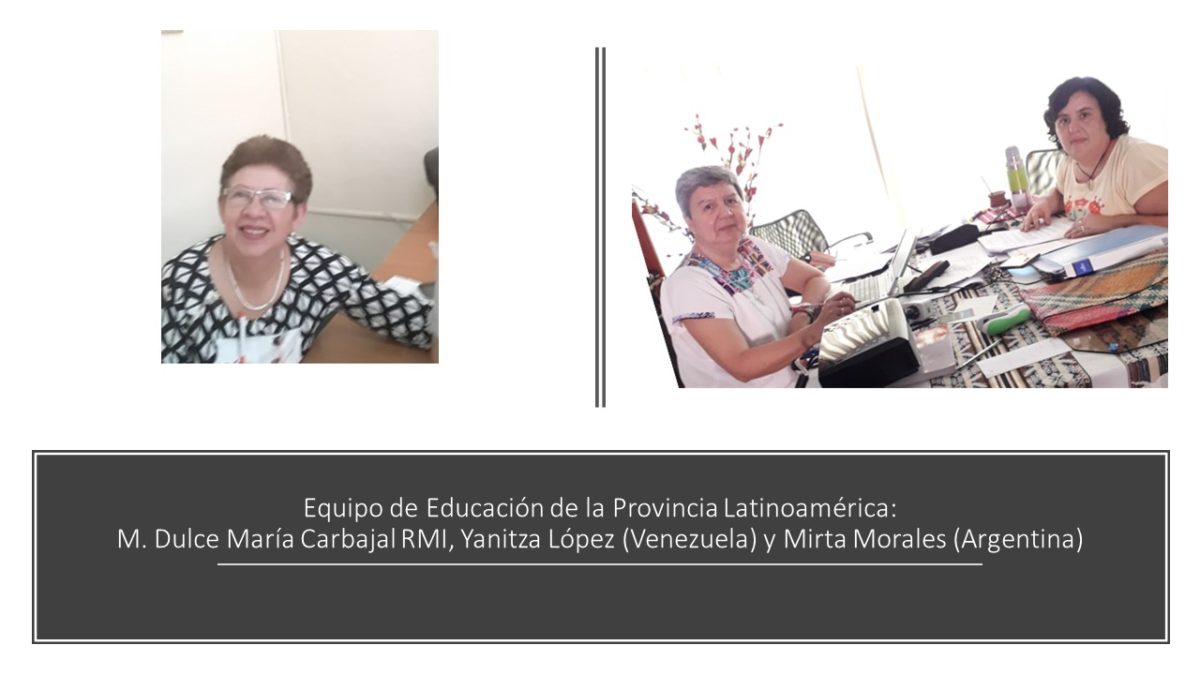 The Education Team of the Latin American Province
31 March 2019
During the month of March 2019, the Education Team of the Latin American Province formed by M. Dulce María Carbajal, Yanitza López (Venezuela) and Mirta Morales (Argentina) has started its activities. We highlight here two of your work moments:
On March 21 in Caracas Dulce María with Yanitza advanced on the tasks that would later be carried out in Peru with the presence of Mirta.
In Lima and on March 27, 28, 29 and 30, draft was made on the action lines for the Pastoral in education plan that involves the schools of the Province. In this meeting, activities were coordinated to unify the organizational criteria of the aforementioned plan, the revision of the Educational Vision-mission, the preparation of a training itinerary for the coordination and direction Teams and the analysis of the roles and functions of the different members of the educational communities of the schools that in the the province for its reformulation according to current demands. On the other hand, team leaders developed a plan for the pedagogical accompaniment, of the centers during the sexennium and agreed on a next meeting that will give continuity to these actions for the month of August in Córdoba, Argentina.
In this educational platform and in shared mission, we offer our task to accompany the pedagogical processes and the claretian character as well, according to the calls made to us by the First Provincial Chapter.