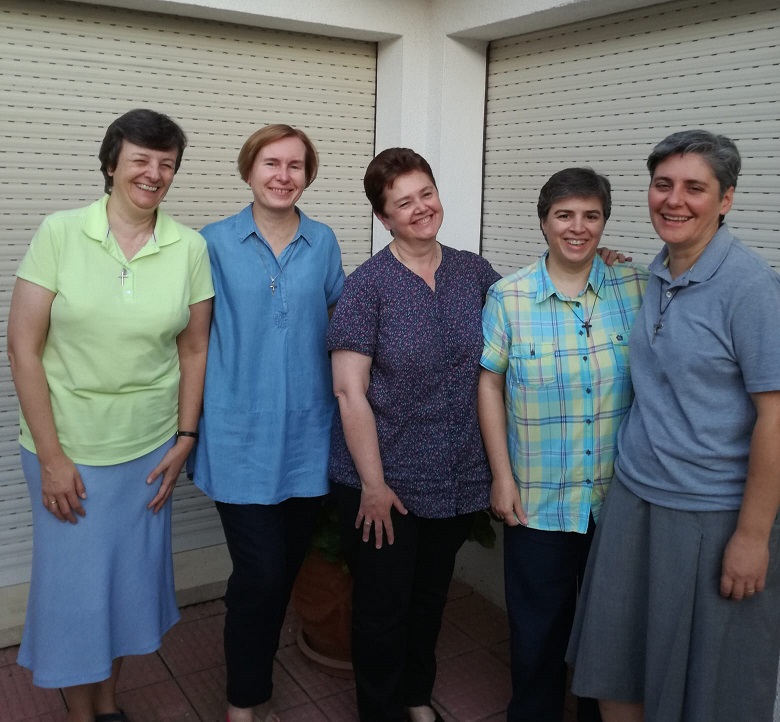 The new animation team of the province of Europe
23 July 2018
Congratulations to the new animation team of the Province of Europe!
May your generous response to the Lord and to the sisters be filled with enthusiasm and missionary creativity in obedience to the gentle breeze of the Spirit that manifests itself in the daily life.
Provincial Superior: Mayte G.
First consultant and vicar: Maria Rita L.
Second consultant and secretary: Beatriz P.
Terzera Consultant and Economy: Evelyn V.
Fourth consultant: Jolanda H.