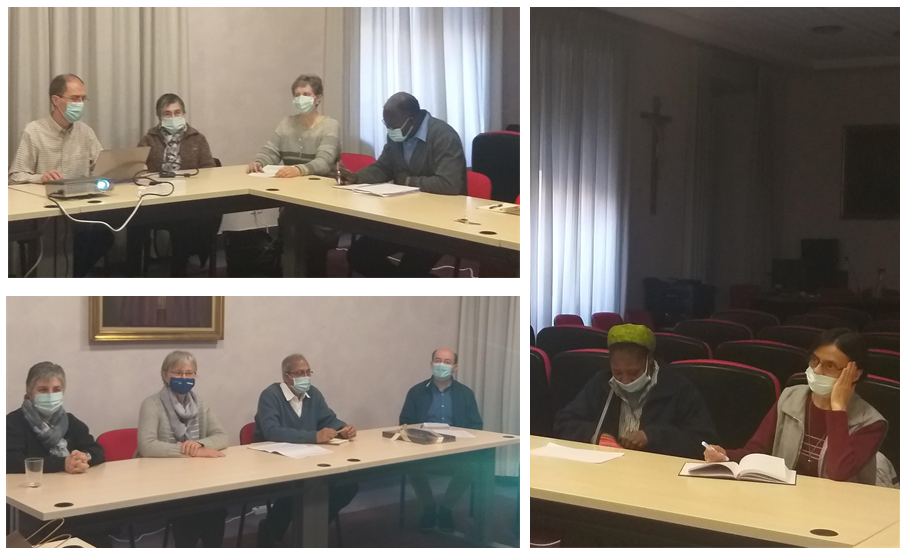 Walking towards Madagascar
26 February 2021
On February 24, the two General Governments of the Claretian Missionary Sisters and Claretian Missionaries had a face-to-face meeting at the General Curia of the cmf. It began at 4:30pm with a moment of prayer. Artur Teixeira CMF – General Prefect of Apostolate -, and then Sr. Jolanta Maria Kafka RMI – Superior General -, shared what each Governing Council had reflected on the agreement of the two Congregations for the common Mission in Ankarana, Diocese of Farafangana, Madagascar.
We recall that this missionary initiative is a fruit, among others, of the celebration of "Claret 150": the 150th Anniversary of the Founder of both Congregations. There was an open dialogue on the orientations that the joint missionary agreement should have, on the proposal of the timeline, on the designation of the members of the missionary team and on the initiatives for an adequate formative offer for them.
Before sharing dinner, we had the opportunity to see, for the first time, the film "Claret". An intimate and moving space that made us vibrate once again with the shared missionary spirit.