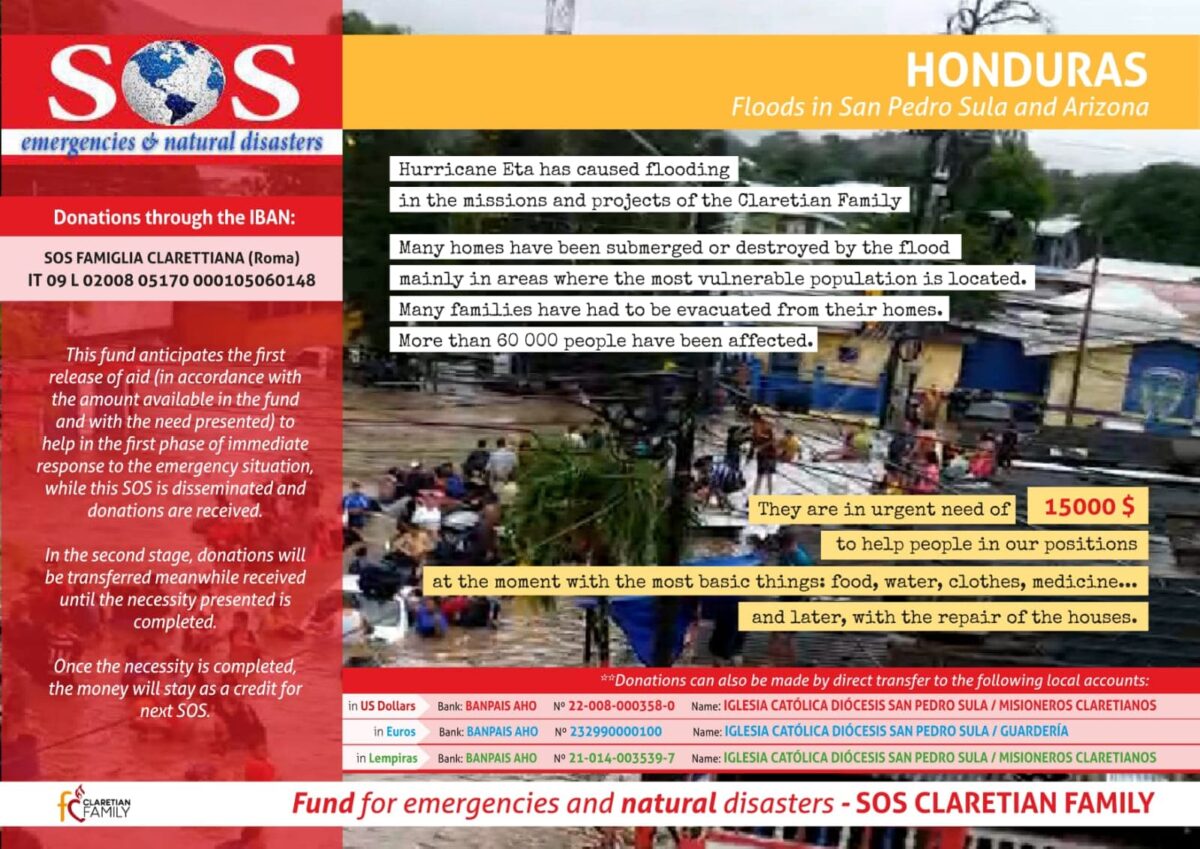 WE COUNT ON YOUR HELP
9 November 2020
Honduras was the country most affected by the passage of Hurricane Eta through Central America.
Families have been evacuated, many homes have been washed away, many communities are cut off and more than 60,000 people have been affected.
The Claretian Family (Claretian Missionaries, Claretian Missionary Sisters, Lay Claretians, Cordi-Marian Missionary Sisters) present in the country, are helping the population at the moment with the basics, food, water, clothes, medicines. Later the damage to houses will be evaluated in order to begin a work of aid to the populations as far as possible.
All of this is aggravated by the context in which we live, the COVID-19 pandemic.