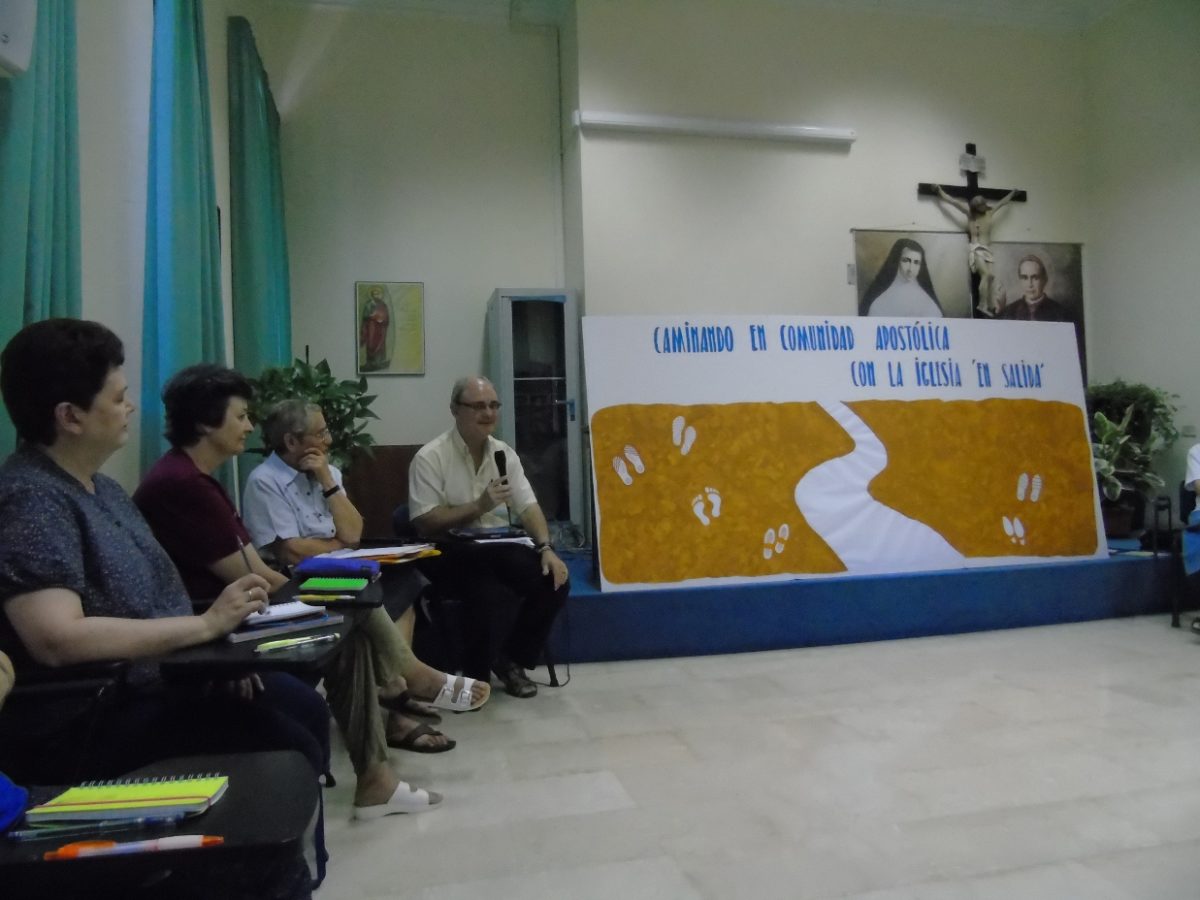 XVII General Chapter – I
18 July 2017

July 18th – Welcome.
During the morning, first time chapter members continued their workshop. After lunch, Fr. Llorenç, SJ, the facilitator of the General Chapter, led us in the introductory session where he presented the goals of a Chapter and oriented an activity to build community for discernment, which is one of the main tasks of these days.
The eucharistic celebration that followed centered on the gospel of the visitation and expressed the mutual welcome and readiness of the chapter community.
We thank each and everyone of you who are accompanying us with your prayers.