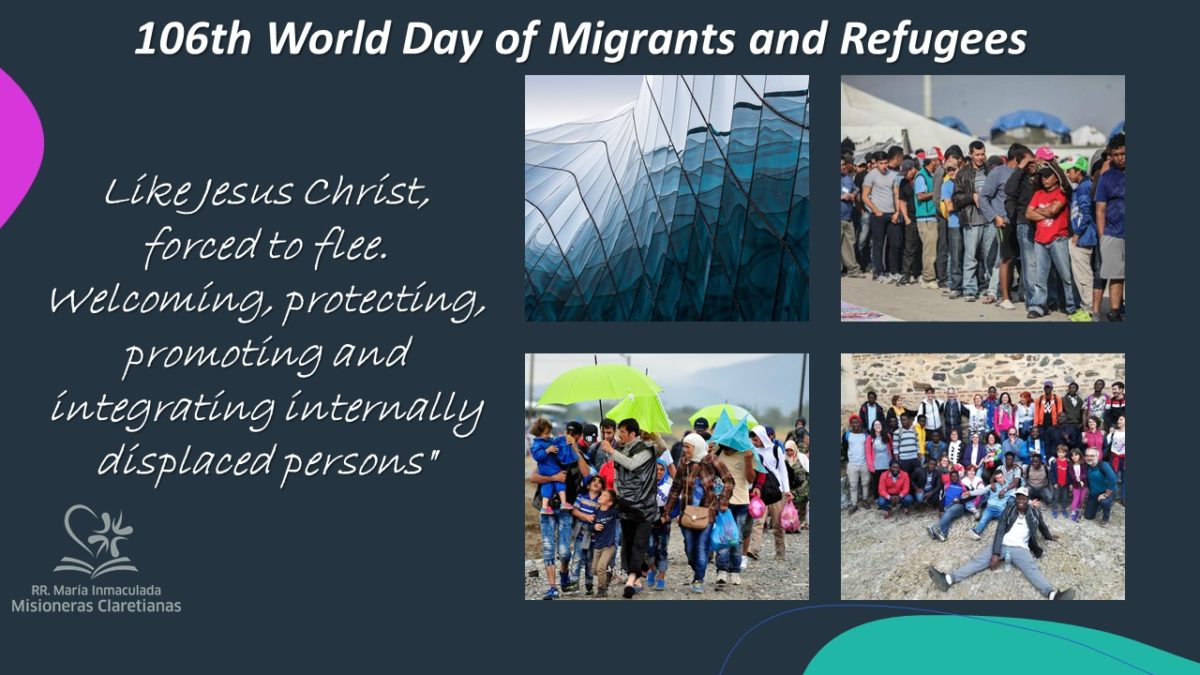 106TH World day of migrants and refugees
27 September 2020
There are more than 50 million internally displaced persons in the world, and to which the plague of the pandemic has been added. If internally displaced persons very often live the drama of being ignored, in this situation of Covid-19 they live the drama of being silenced and forgotten.
Faced with this situation, the 106TH WORLD DAY OF MIGRANTS AND REFUGEES (27 September 2020) with the theme: "Like Jesus Christ, forced to flee. Welcoming, protecting, promoting and integrating internally displaced persons", is a new call to promote initiatives and seek urgent international assistance to save human lives, not to remain in a mere analysis or considerations, but to make decisions, to "Do something concrete".
The biblical icon of the escape of the Holy Family into Egypt with which the Pope's message for this day is introduced, help us to recognize in every human being the presence of Jesus forced to outflow in Herod's time to save himself (Mt 2,13-15.19), and make us experience, in some way, "all" migrants, in the search for shared bread, dignity and hospitality.