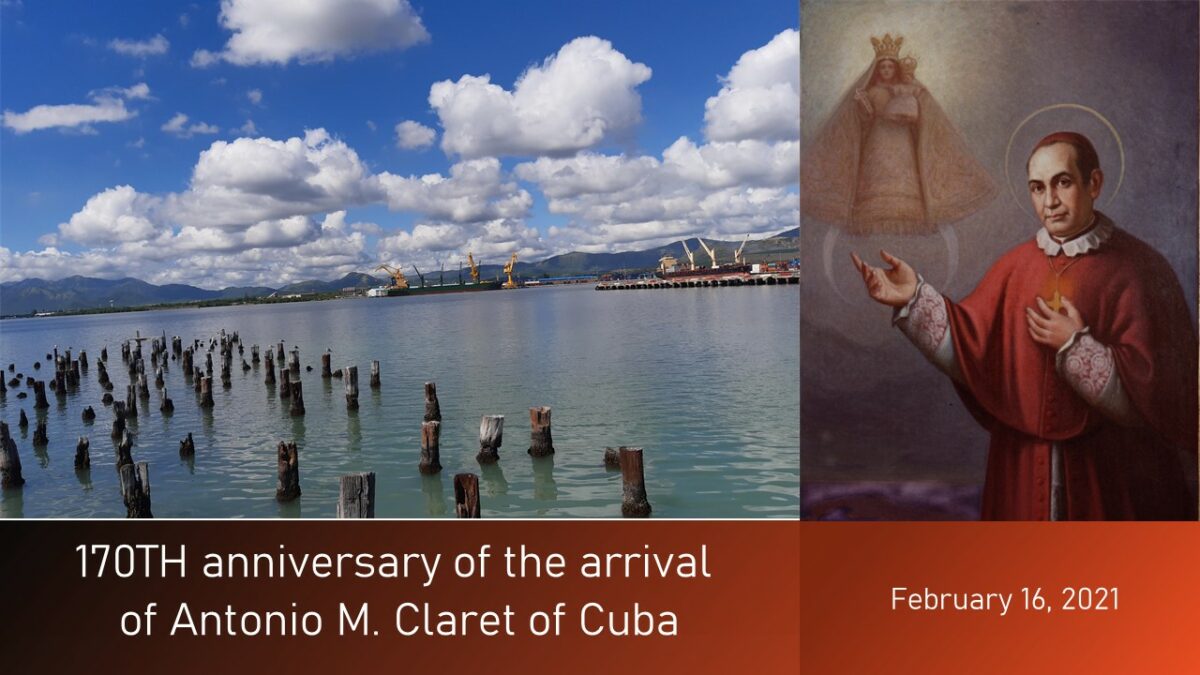 170th anniversary of the arrival of S. A. M. Claret of Cuba
16 February 2021
TODAY FEBRUARY 16, 2021, WE CELEBRATE THE 170TH ANNIVERSARY OF THE ARRIVAL OF ANTONIO MARIA CLARET AS ARCHBISHOP OF SANTIAGO DE CUBA.
On a day like today, Claret's ship made its entrance into the Bay of Santiago… Father Antonio Barjau, one of the priests who accompanied him, says that: As he entered the bay of Santiago, he turned the corvette towards the mountain of El Cobre, made a salve with five cannons and sang a prayer to Mary.
And Claret himself tells in his Autobiography:
"On February 16, 1851, we happily disembarked. We were greeted with all the demonstrations of joy and goodwill, and the day after arrival we made the solemn entrance according to the ritualities of that capital."
I am convinced that his presence in our Diocese was a time of grace, and that knowing you better and remembering your pastoral and missionary work can help us renew our apostolic experience.
It is a celebration, for now, "reduced" by the pandemic we live in, but which we can take advantage of in this reality, and hopefully! so let us do it … to live from the depths of our hearts a personal relationship with Claret. Let us approach his autobiography to know his life of prayer, his generous dedication, his tireless work, his big-heartedness…
Let us ask him to help us live our faith with the trusting and filial fidelity with which he did it.
Soledad G. rmi