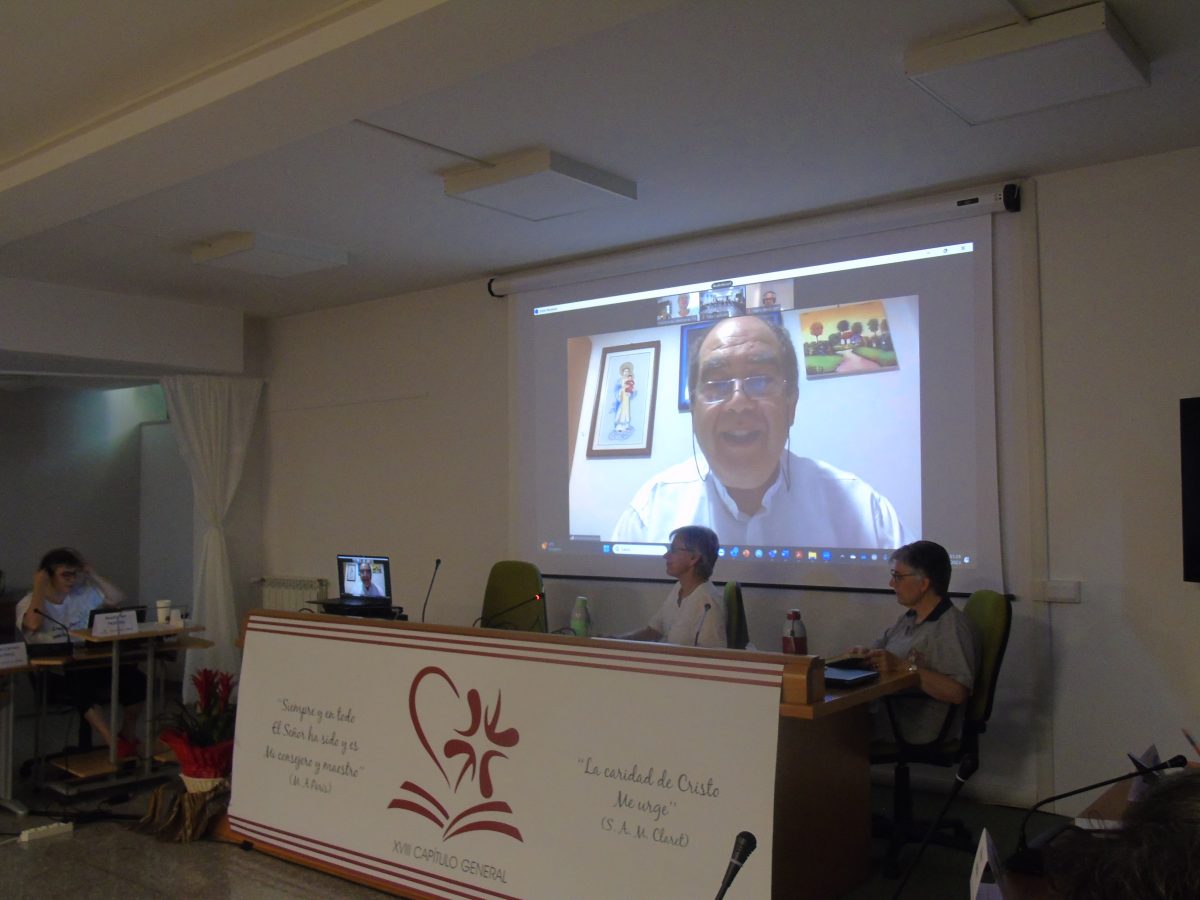 19 July – Following the Chapter Process
19 July 2023
We opened the day by offering our activities to God with a prayer prepared by Sisters Maria Rita and Stefania. Then the liturgy team invited us to meditate on the text of the Good Samaritan.
In the chapter hall, the song of Brother Sun and Sister Moon led the work activities of this session. The president, Jolanta Kafka, shared with us the greetings of the different people, including the good news of the birth of a new member of the Claretian Family, the son of Miriam (auxiliary secretary). The moderator of the day gave the floor to the secretaries of the working groups to present what was shared about the three Calls. This was done in an atmosphere of careful listening, then space was given for dialogue.
In the afternoon we opened the session with an enlightenment on the service to the government and its structure by Fr Aitor Jiménez CMF, canonist. In this context the General Government shared about the experience of the sexennium on the subject.
We are preparing to enter the election period which will begin tomorrow.
We ended our day with the celebration of the Eucharist presided by Fr. Joseph Mbungu, CMF.