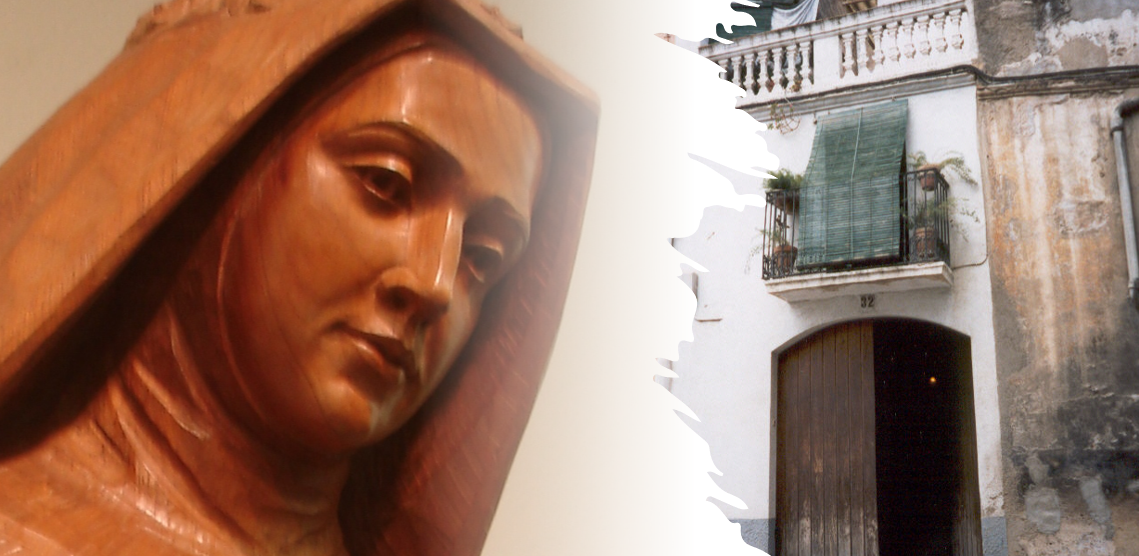 210th anniversary of the birth of María Antonia París
27 June 2023
As a Family, we celebrate the 210th anniversary of the birth of María Antonia París in Vallmoll, Tarragona on June 28, 1813. We evoke this event as a moment of grace, for the gift of life to María Antonia and for the unique charismatic gift with which God wanted to make Himself known through her in the Church and in the world.
Her name and her figure speak of the unconditional response to the ways of God in her life, of the fruitfulness that embraces, welcomes and shares what is most precious: her charismatic intuition so that together with others, her companions first, Claret, and an endless number of names throughout the ages, they built a single family and a single heart united by fraternal love and the passion of the proclamation of Jesus to every creature.
As the mother of this large family, companion and friend on the roads of life, what message would she give us today? Possibly, among several, she would choose that of unity, since a body remains united if a fine spiritual harmony reigns in it, where identity and difference, contemplation and action, person and community, charism and diversity of the cultural vocational gift, find the point of balance and complementarity allowing a symphony that recreates the spirit and enriches with its beauty to emerge. This union, like a spring, has its source in union with God and unfolds in the creative service of fraternity and proclamation of the Kingdom.
Nothing more I want, (but) Christ said Maria Antonia almost as her last words before her Easter. Nothing more I want, (but) brothers, we could paraphrase, which is the only way to understand the message of Jesus on earth: "that all of them may be one, Father, just as you are in me and I am in you".
As the XVIII General Chapter, which we will celebrate next July, is approaching, this message comes to us with the strength of its timeliness and depth.
May the Virgin Mary, who lived in intimate communion with her Son, by the power of the Spirit, continue to guide our pilgrim journey as sowers of the fraternity that is born of a heart centered on love of God and love of neighbor as the synthesis of Christian life.