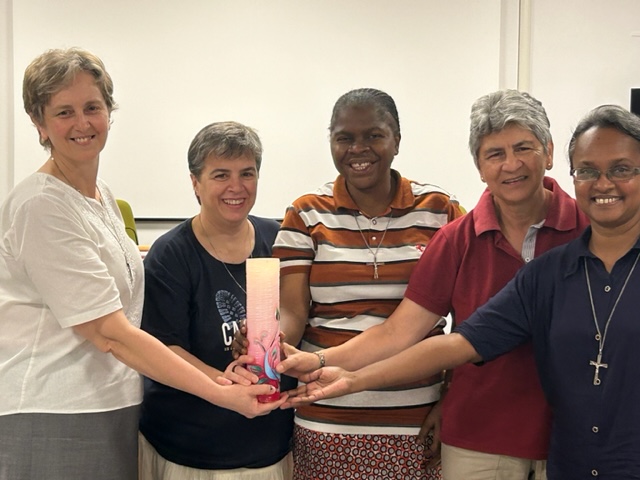 22 July – Government Team 2023 – 2029
22 July 2023
After the election of the Superior general, the chapter continued with prayer and discernment for the election of the council members. Guided by the Spirit of the Lord the chapter community elected the following four counsellors for the for the following six-year term.
Amilbia Penagos
Beatriz María Pereiro
Thushari Wettasinghe
Catherine Tulengi
And the econome general Lidia Alcántara Ivars
Congratulations and prayers to the whole team. Be assured of our support in your service to the Congregation.
We thank all our sisters, Claretian family, friends, and all those who walk with us for their prayers.