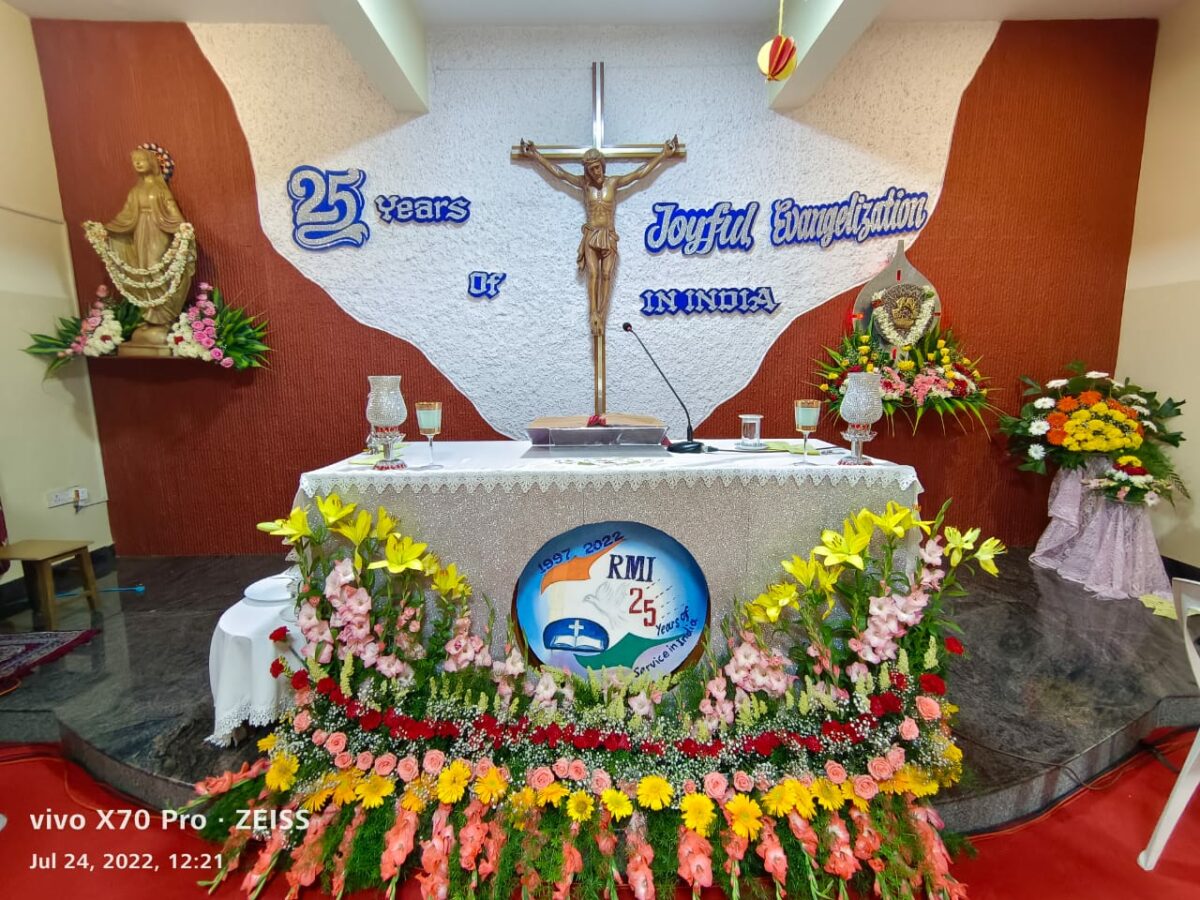 25 years in India
25 July 2022
The Silver Jubilee of the Claretian Missionary Sisters' presence and evangelizing service in India is a memorable moment that we celebrate as a gift to the whole congregation.
We rejoice and join in this celebration to thank God for the journey we have made, for the blessings and graces we have received from Him and for having cared and guided us over these years.
At this propitious moment we remember with gratitude the names of the sisters who, with great missionary spirit, opened the roads in India: Eduarda, Mayte, María Gilma, Pilar, Bogusia, María del Carmen, Nestorine, who, even in the midst of difficulties, but with great love, strove to take care of the initial formation and missionary work in different places of the country. They have left behind a rich legacy of Claretian dedication and commitment.
Our thanks also to the first sisters of India Rani, Rajani, Jothi and Jincy; to the sisters of the General Governments for their great support in these 25 years of journey; to the Claretian Missionaries for their accompaniment and guidance from the beginning, as well as to all our benefactors and friends.