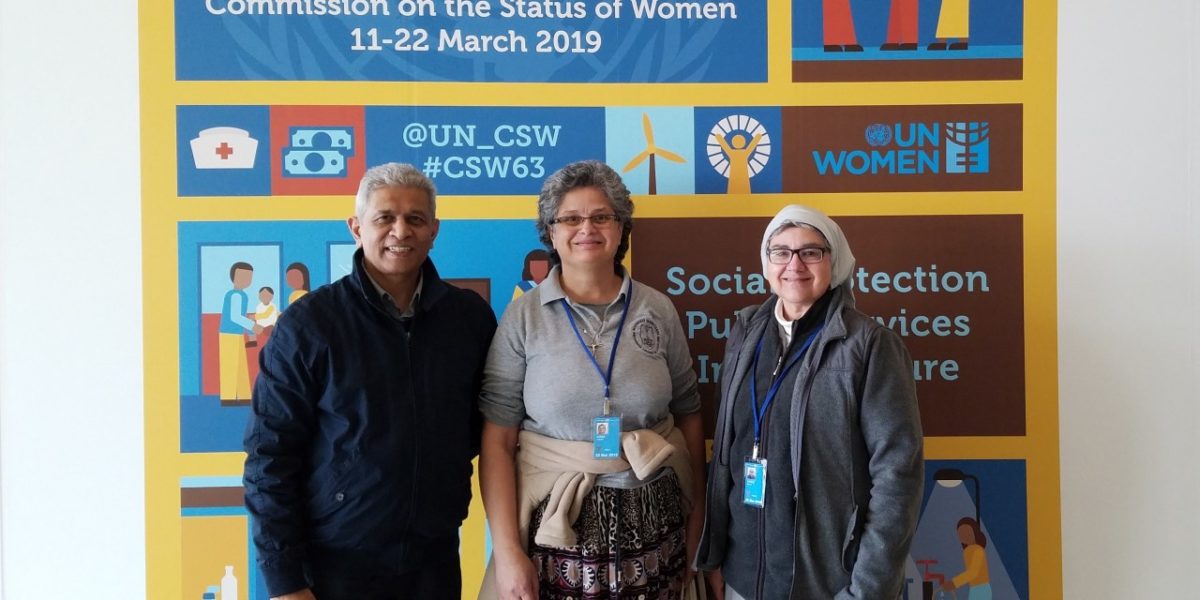 63RD SESSION OF THE COMMISSION ON THE STATUS OF WOMEN (CSW 63)
16 March 2019
The 63rd Session of the Commission on the Status of Women (CSW 63) is taking place at the United Nations Headquarters in New York from March 11 – 22, 2019.
The priority theme of this year is, "Social protection systems, access to public services and sustainable infrastructure for gender equality and the empowerment of women and girls." CSW is always the UN's single-largest intergovernmental and civil society gathering. This year, over 6,000 women and around 1,250 men are attending from all the corners of the world.
Two of our sisters, Ondina Cortes and Yolanda Nunez, whit of the Fr. Rohan Dominic, CMF are participating in the CSW.
It is the second time that the Claretian Family participates in the sessions of the CSW.