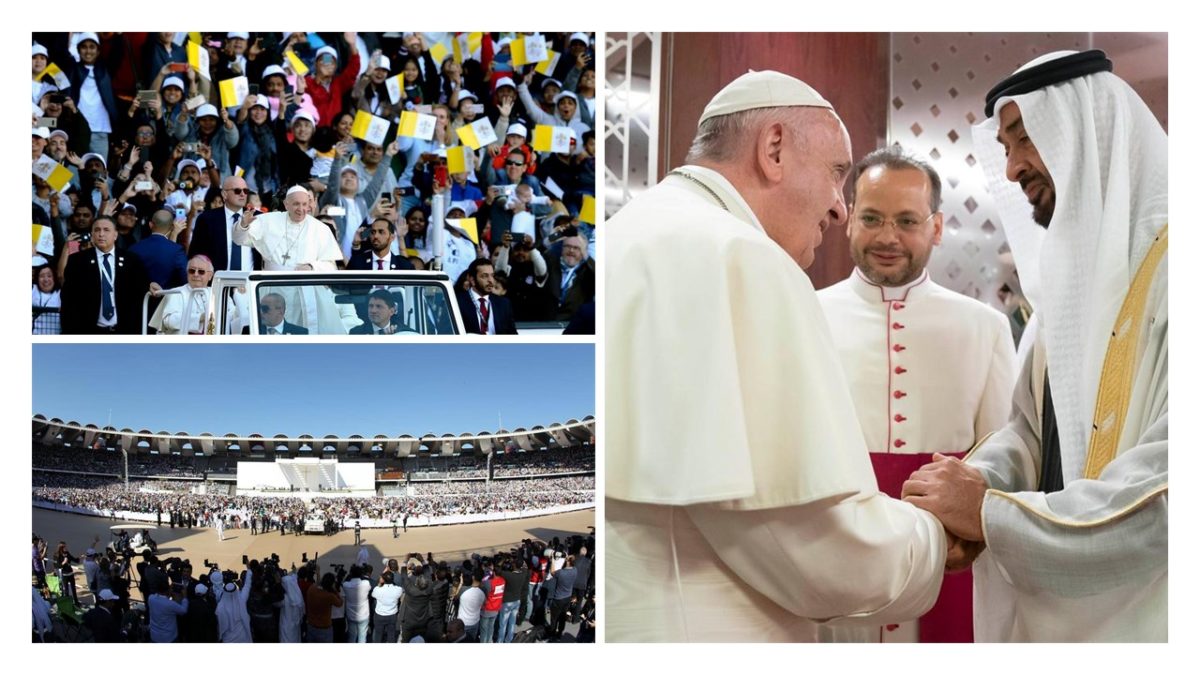 A DAWN OF PEACE
7 February 2019
In the "heart of Islam", touching the reality of the United Arab Emirates, the Church "going forth", which is not afraid to meet the world, has embraced a new opportunity for the interreligious dialogue.
THE DAY February 5th, 2019 marks an extraordinary event around the world:
Pope Francis and the Grand Imam Al-Azhar, Ahmad Al-Tayyeb have signed the document on "HUMAN FRATERNITY FOR WORLD PEACE AND LIVING TOGETHER".
In the name of God, In the name of innocent human; in the name of the poor, the destitute, the marginalized; in the name of orphans, widows, refugees, and those exiled from their homes and their countries; in the name of all victims of wars, persecution, and injustice; in the name of human fraternity, in the name of justice and mercy, In the name of all persons of good… Al-Azhar al-Sharif and the Muslims of the East and West, together with the Catholic Church and the Catholics of the East and West, declare the implementation of the culture of dialogue as the path; mutual cooperation as the code of conduct; reciprocal understanding as the method and criterion.
From the religious and moral responsibility, with this document we ask ourselves and the leaders of the world as well as the architects of international policy and world economy, to work tirelessly to spread the culture of tolerance and of living together in peace; to intervene at the earliest opportunity to stop the shedding of innocent blood and bring an end to wars, conflicts, environmental decay and the moral and cultural decline that the world is presently experiencing.
Having followed the event with lots of interest, we join the same commitment.