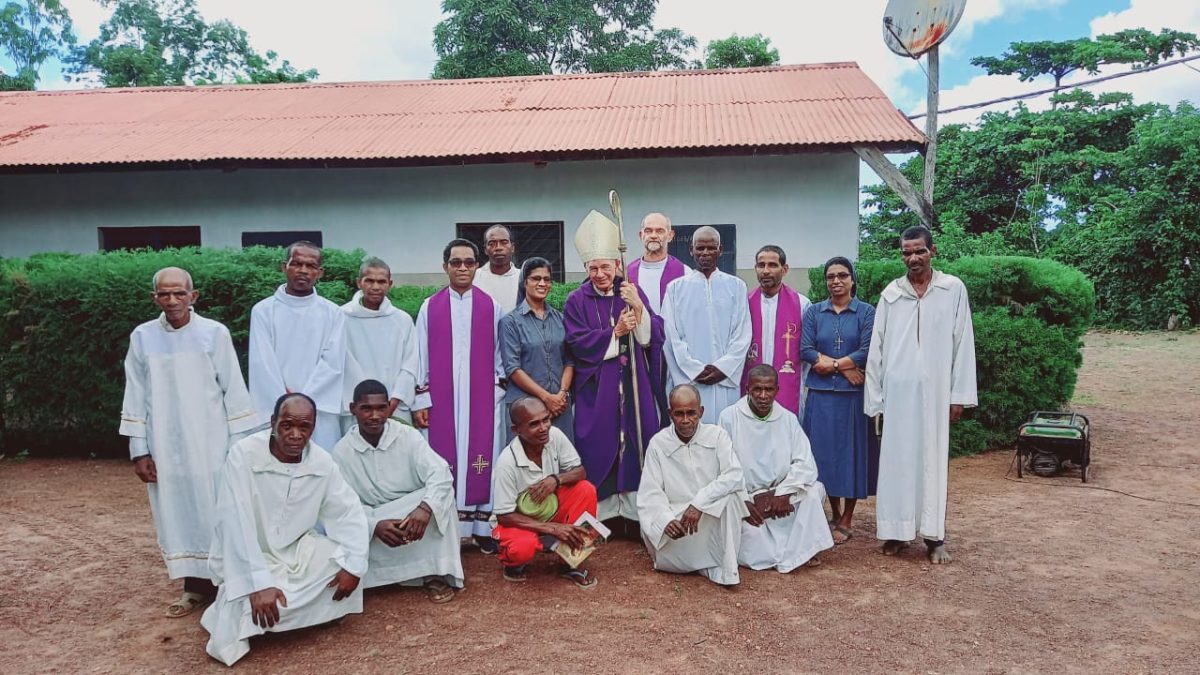 A new way, a new beginning at Ankarana mission
7 March 2023
On 26 February 2023, the new parish priest was installed. This event was very meaningful for the parish priest (Br. Zbigniew Las cmf), the missionary community (cmf and Rmi) and the people of Ankarana.
The day before, people came from nearby and distant villages belonging to the parish. Vespers began at 8 pm, each community sang a psalm, enriched with biblical texts, and lasted until 10 pm. On the morning of the 26th, before the celebration of the Eucharist, the bishop of Farafangana (Rev. Gaetano Di Pierro) and the people of the parish came to our residence with songs of welcome and led us in procession to the churchyard. The doors of the church were closed and we celebrated the initial ceremony of the installation of the parish priest in front of the church. The bishop introduced the community to the people and invited both to work together with the priests and sisters for the development of the parish.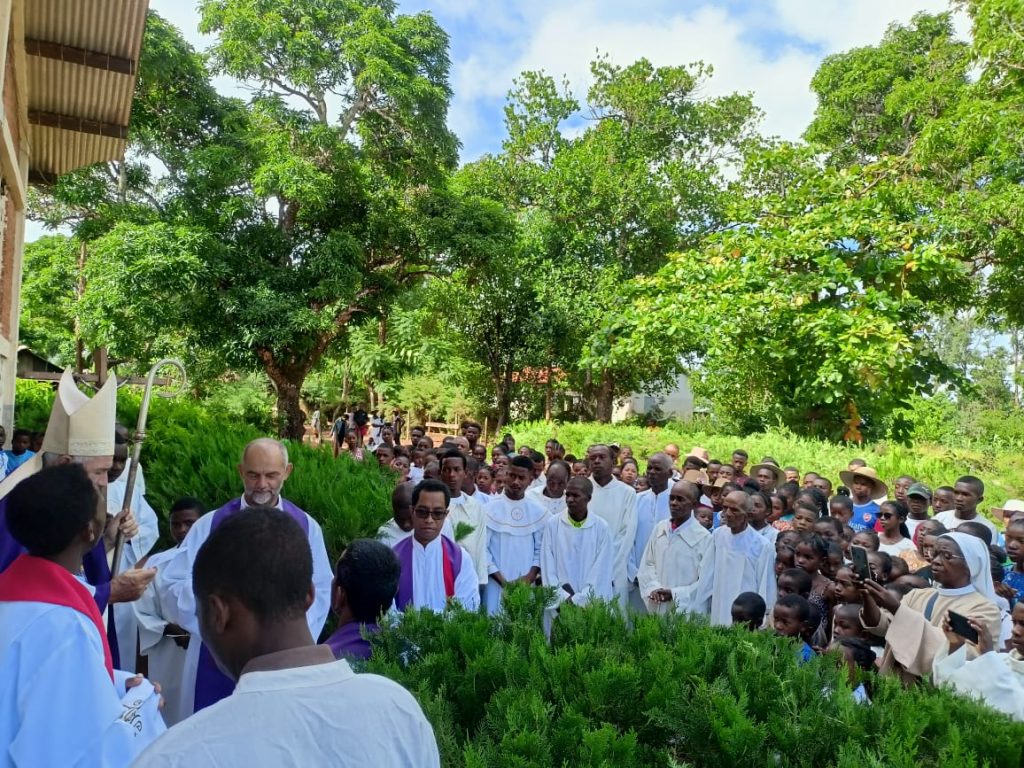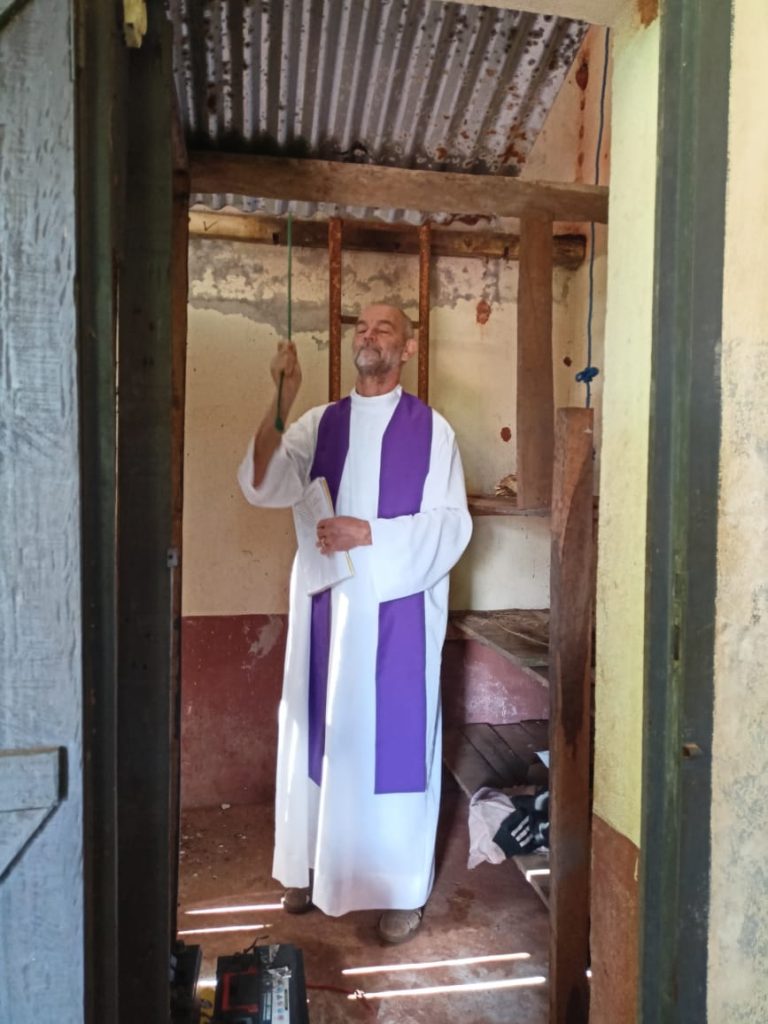 The pastoral care of the parish priest was symbolically presented by different events:
1. he bishop gave to the parish priest the key to open the door of the church.
2. The bell was rung to call the people to prayer.
Every one entered inside the church:
3- The bishop gave the key of the tabernacle to the parish priest as a sign of his primary duty to celebrate the Eucharist. The new parish priest opened the tabernacle and all the people venerated the Eucharist, singing together the "Tantum Ergum".
4- As a sign of the parish priest's duty to share the Word, he placed the Bible on the ambo, incensing it.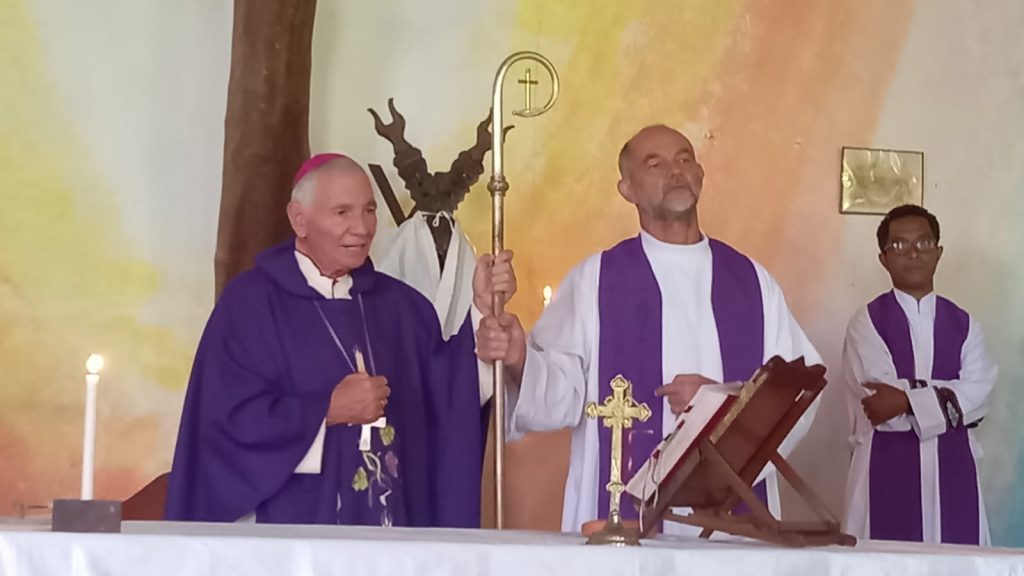 5. The bishop invited him to share his pastoral care of the diocese by shepherding this parish, through the symbolic action of holding with him, his shepherding staff.
6. The parishioners showed their obedience to the parish priest by giving him their hands, starting with the members of the community of priests and sisters, the catechists, the mayor of Ankarana commune and all people, including children.
During the mass the bishop explained the charism of the congregation.
At the end of the mass, the representatives of the government and the people gave words of welcome and encouragement, inviting the people to work together with us. The people gave each a measure of rice weighing around 10 kg and 4 hens and one duck, and hat prepared by them to us as token of their heartfelt reception.
It was indeed a memorable day, which reminded us of the meaning of the priestly vocation and marked the beginning of our missionary presence in this district of Ankarana. A new way, a new beginning, on this beautiful Island, in a small village but big in the eyes of God.
May God bless this mission to bear fruit and encourage us in this joint venture as missionaries, sons and daughters of St. Antony Mary Claret.
Rani Michael, rmi