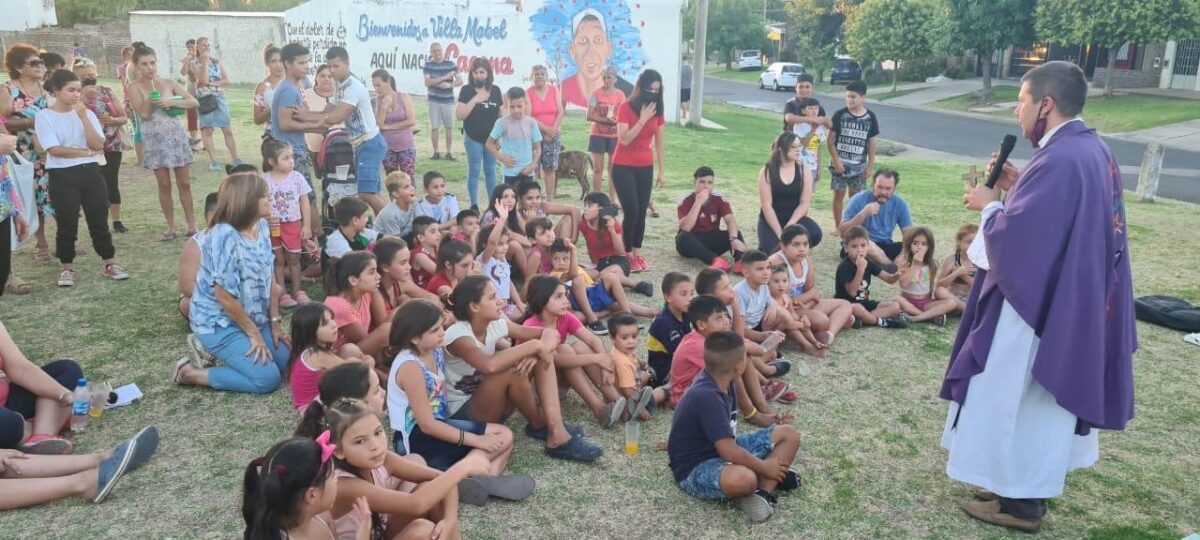 And GOD keeps on coming…
30 December 2021
Sharing Christmas and some previous days with the sisters of the Paraná community (Luisa Emilia, Ana María and Silveria) has allowed me to experience "the coming of the Child God" in a different way.
In Villa Mabel (a neighbourhood on the outskirts of the city of Paraná) Ana María Cappelletti together with members of Caritas, catechists and young people from the parish, organised a nativity play in the neighbourhood and then the Eucharist was celebrated in the square with the participation of a good group of children and families, together with Fr Jorge and Fr Gustavo. The joy and amazement of the children when they receive toys and sweets is always an almost magical moment!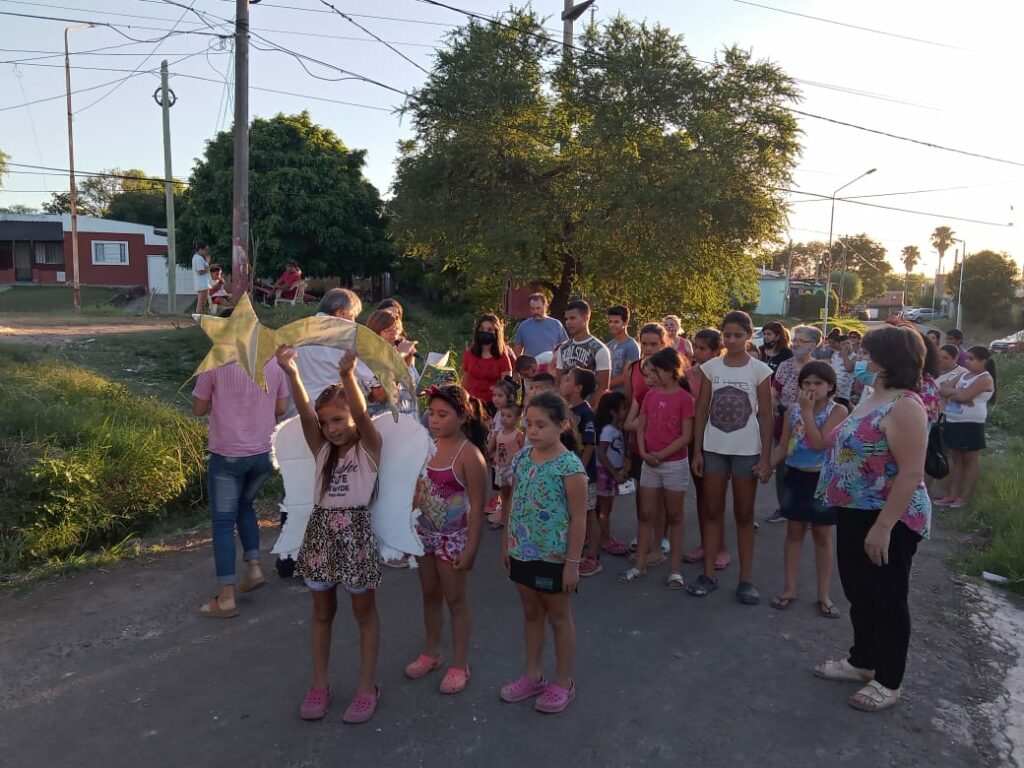 On the 24th, as a community, we shared mass and the Christmas table with a group of young people and adults who are in the process of recovery from addictions. Together with their director Jorge, they form a family that I could describe in a few words: a path of dignity, accompaniment, spirituality and brotherhood. People who struggle day by day in Casa Lazaro (come out…come out from death) to recover the deepest sense of God's gift of Life and personal dignity. And Jesus, who comes for each one of us to save us, because He loves us, comes to remind us this Christmas that He too was born fragile, vulnerable and in a stable with and for the animals. And this Child came to bring us the light, if we let Him in.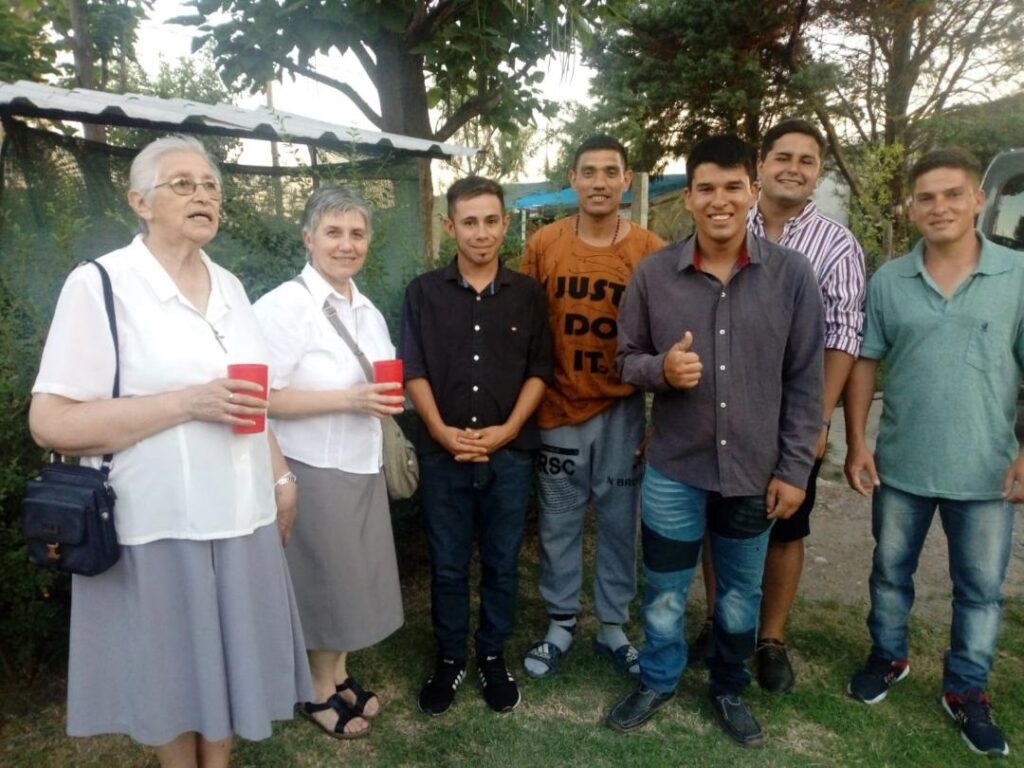 And there were gifts… yes… a long table of friends and homemade food, prepared with care, festive dresses, heads held high, spontaneous smiles, and the word "brother" the most repeated, smelling of family (perhaps the first in many years), the visit of some who have "left" the house to return to their homes and the gratitude on the lips for being there… because we sisters also "go out" to others who simply need you to tell them with your presence: you exist for me and you know, in you (all of you) the Child God was born for me.
Ana María Mandrile