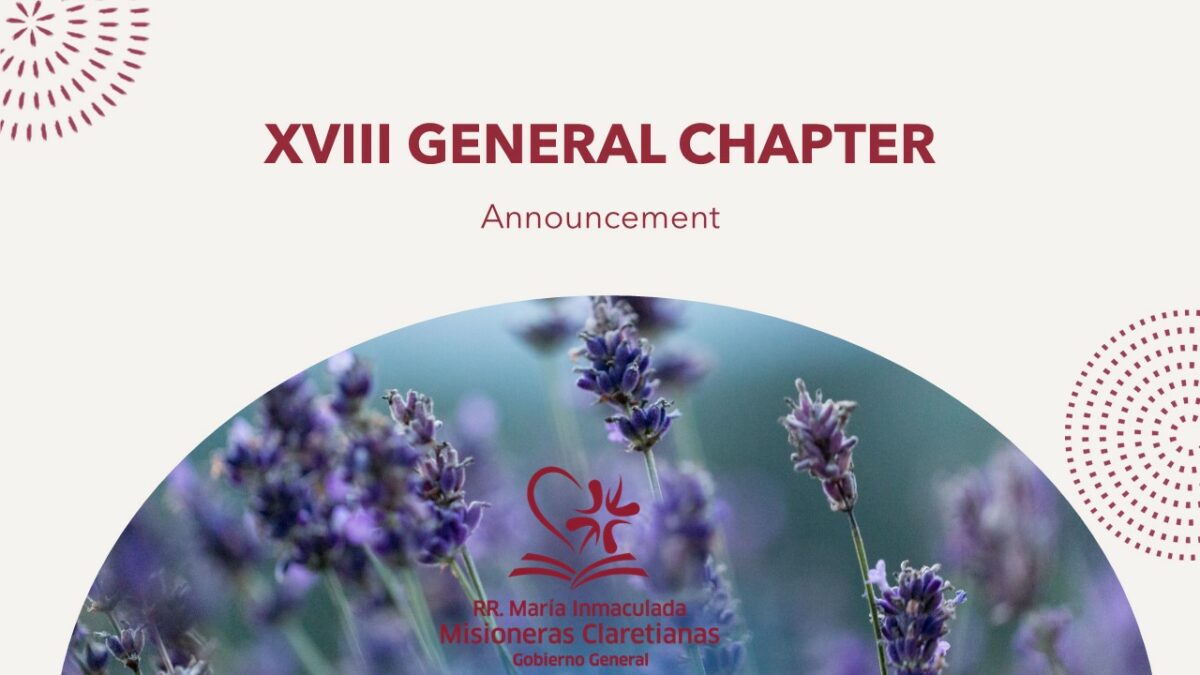 Announcement XVIII General Chapter
4 July 2022
July 3rd, the Claretian Missionary Sisters accompanied by lay people and members of the Claretian Family have started a new stage: the preparation and celebration of the XVIII General Chapter that, God willing, will take place from July 6, 2023 in Rocca di Papa (Italy). During the online meeting, our Superior General Jolanta made the announcement. In this meeting space, the guidelines that emerged during the last meeting of the councils of the major entities with the General Government, the phases of preparation of the chapter, the methods of evaluation and possible chapter themes were presented.
Together with the invocation to the Spirit, light and life, we shared our desires for commitment on this Chapter journey in a synodal style.
With a grateful and contemplative gaze at our history, we are preparing to live intensely this special time.