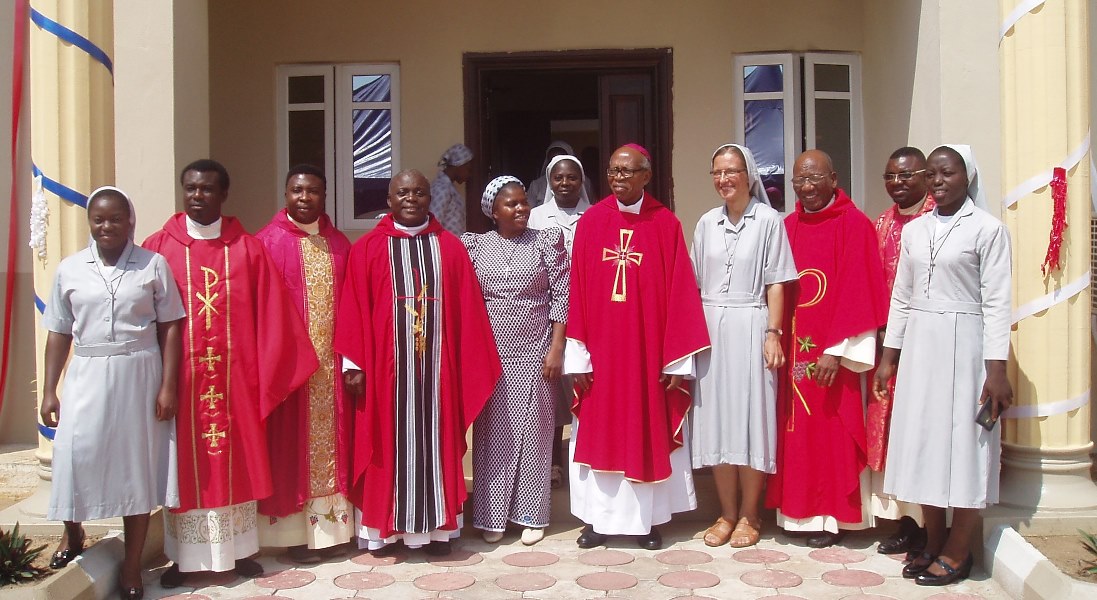 Blessing new mission house – Owerri -Nigeria
3 December 2016
"Those who go out weeping, carrying seed to sow,
will return with songs of joy, carrying sheaves with them" (Ps 126)
With these words the community of Owerri (Nigeria) has celebrated the inauguration – blessing of the house, built with the effort of the whole Congregation. We have been in Owerri since December 2008. During all these years Claretian missionaries have left us for the use of a part of their house, from where the sisters have been spreading and carrying the mission until today in different fields: catechesis, education and health .
The blessing of the house, in the presence of Archbishop Anthony Obinna, accompanied by the Provincial Symeon Nwobi cmf, several Claretians and Cathy Tulengi the provincial superior of Africa, has been an opportunity, as they report, to share, to thank the Providence manifested in these years of construction and to continue working for the community as a home of welcoming, of prayer, of simple and missionary fraternity.
To the Claretian Fathers of Eastern Province special thanks for the long "neighborhood" and support, which does not end despite of the distance of living.