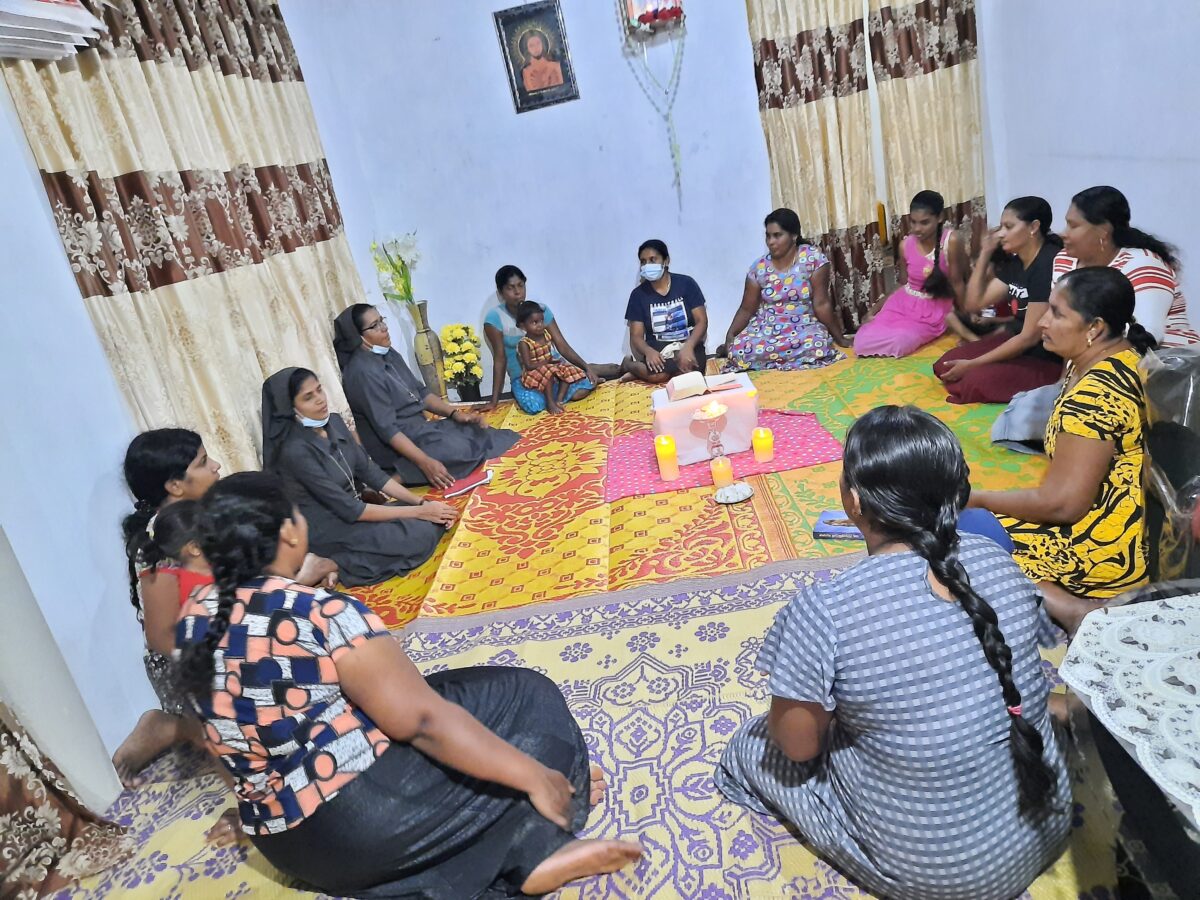 Building Small Christian Communities through the sharing the Word of God
15 March 2021
The Catholic Bishops Conference of Sri Lanka (CBCSL) has declared 2021 as the Year of Small Christian Communities. This year marked the 25th year of building Small Christian Communities (SCCs) in Sri Lanka. The first National effort of building SCCs began in 1996, using the Asian Integral pastoral Approach (ASIPA) method of the Federation of Asian Bishops Conferences (FABC)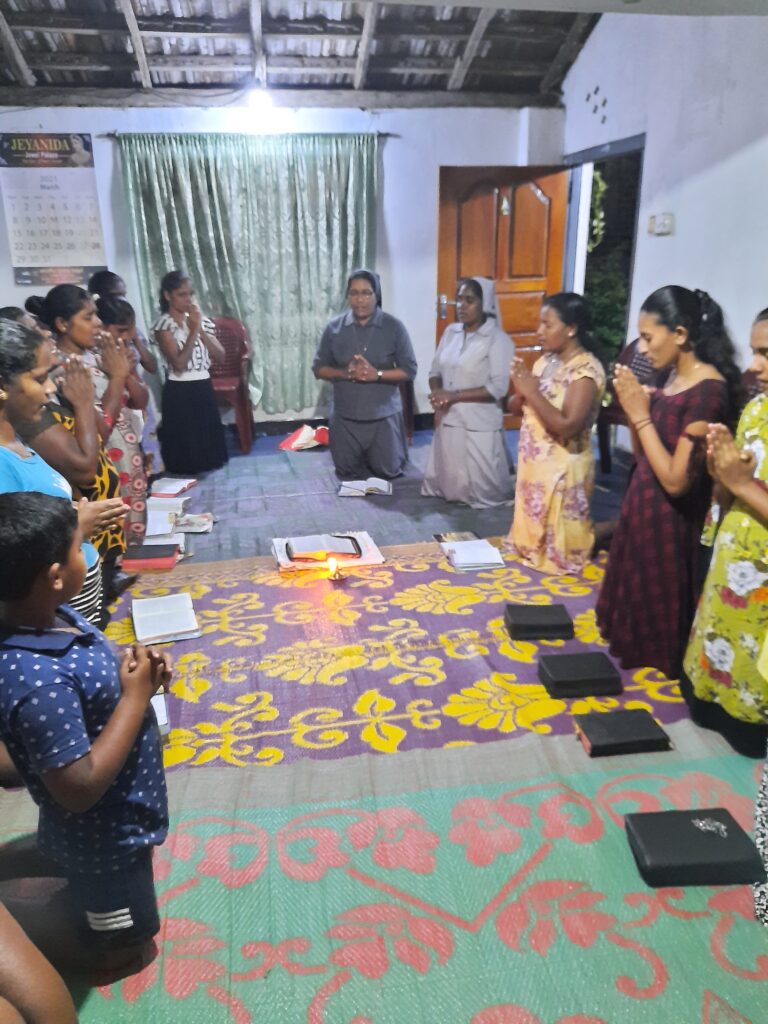 The Karukupane Parish of the Chilaw Diocese where we, Claretian Sisters, live has no SCCs. The Parish Priest decided to introduce the SCCs in our parish during this Year of SCCs. We have initiated the building of communities in the parish and planned to gather 10 families to form a unit. They are expected to learn the 7 Step Gospel Sharing method for their community meeting.
When they come together for the community gathering, they read the Coming Sunday's Word of God and share their personal reflections inspired by the Gospel. They pray for each other's intentions and participate in the community agape. They also plan an action responding to God's Word. Thus, they assist people who are in need like visiting the sick, giving food to the hungry and visiting the aged who long for tender, love and care.
We hope with necessary training and accompaniment we can build vibrant small Christian communities at St. Anthony the Abbot's Church, where nearly 2500 Catholic families live.
Arularasi Jesuthasan RMI