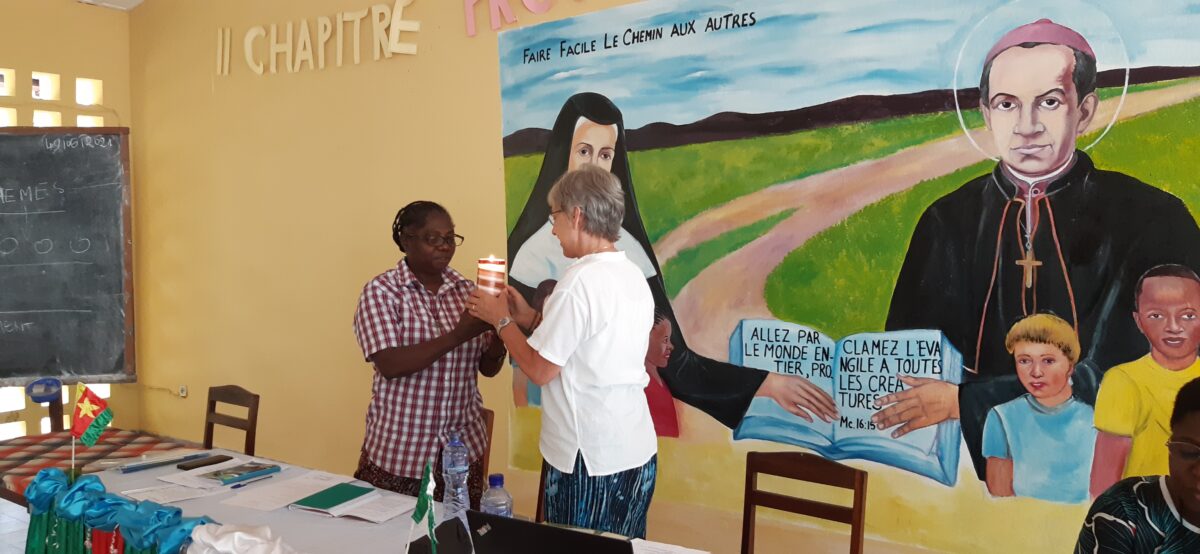 "Called to Proclaim the Gospel to every creature with fidelity and fraternity"
24 July 2021
On July 23, the II Chapter of the Africa Mission Province began. It is entitled "Called to Proclaim the Gospel to every creature with fidelity and fraternity". The chapter is presided over by the Superior General Jolanta Maria Kafka and accompanied by the Prefect General of the Apostolic Mission, Priscilla Latela.
The opening of the chapter was preceded by two days of retreat on July 21 and 22. A time of reflection, prayer and spiritual conversation on fidelity and fraternity. The retreat led by Jolanda and Priscilla concluded with the celebration of fraternity and professing our Claretian membership.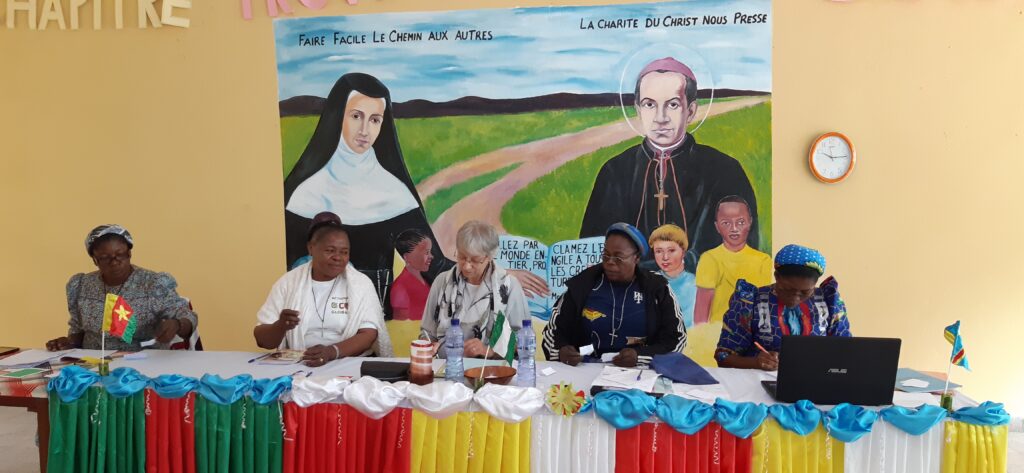 Fr. Jean Baptist Makilandi cmf, Superior of the Congolese Delegation of the Claretian Missionaries, celebrated the opening Mass of July 23 and encouraged us to work in unity in listening to the Holy Spirit. Then, in the chapter hall, a fraternal dialogue was opened on the regulations, the calendar, the timetable, and the methodology of work according to the appreciative inquiry.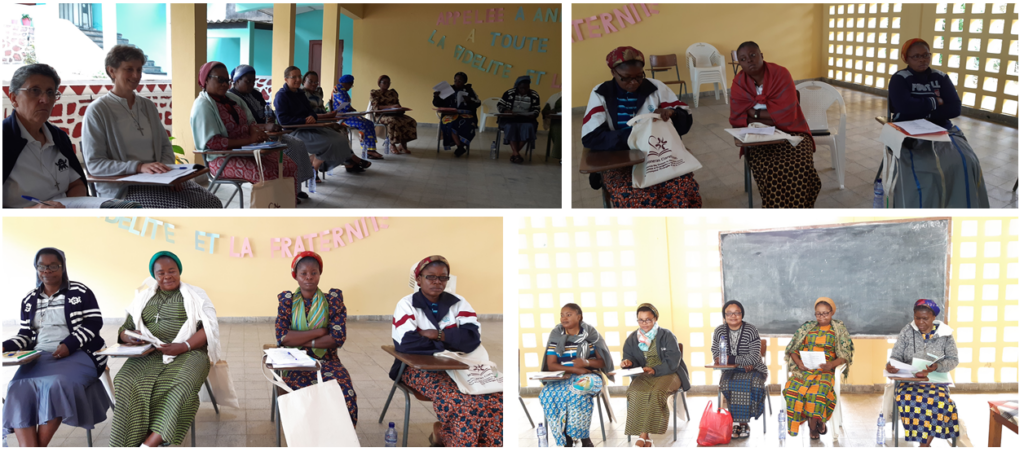 In the afternoon at 3:00 p.m., with the invocation to the Holy Spirit, the II Chapter of the Province of the Mission of Africa began. Among the various items on the agenda was the election of the tellers, Marie Claire Kamongo and Ernestine Mafiunzi; Elizabeth Kapinga as secretary of the Chapter. In addition, after consultation with the capitulars, the Presiding Officers appointed Mateso Manenga Clemence and Kasongo Abodji Agueda as moderators. The Prefect of Apostolic Mission Priscilla Latela and Ascension Redondo, who are guests, are collaborating with the Presiding Officers in the facilitation of the Chapter.
May the Spirit of wisdom guide and accompany us. We count on the prayers of all.