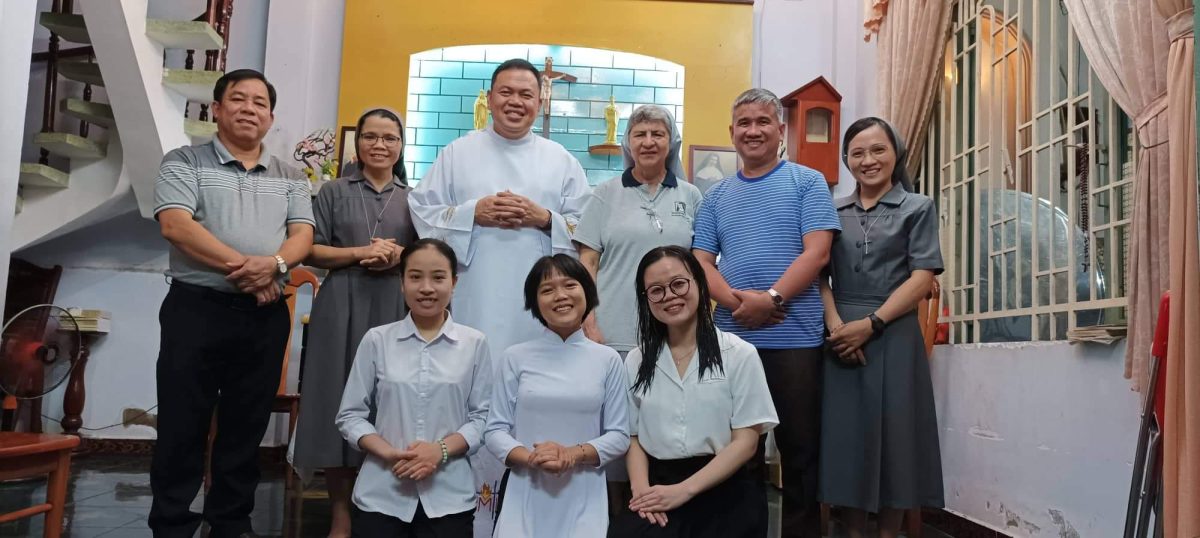 Canonical and Formation Visitation in the Province of East Asia
2 November 2022
On 21 October Amilbia starts the visit in Vietnam, later we will meet, Jolanta and Amilbia, visiting the communities in the Philippines and Indonesia with the aim of revitalising the congregational communion, rekindling the missionary ardour and helping to discover the passage of the Spirit in this moment of history, in the face of the various political and social changes and at the same time within the congregational path.
The experience shared and lived during these days with the sisters in Vietnam has been rich, God does not allow himself to be outdone in generosity and makes it easy for us to meet and understand each other, and to express in a simple, welcoming, joyful and jovial way how the community is, formed by two sisters in perpetual vows, two junior sisters studying, and three young women with vocational restlessness who share with us during this time. We have also experienced the closeness, welcome, support and fraternity of the Claretian Missionaries who also have a formative community with two positions. In the two houses the young men with vocational restlessness are welcomed.
On the 24th of October, we celebrated the feast of our Founder. It was a special and significant day for the Claretian Missionaries who celebrated 20 years of presence in Vietnam. We participated in the celebration, our sisters with the young candidates enlivened the time of fellowship and fraternal lunch with dances and songs. In the afternoon, again we were invited in a confidential way to celebrate as Claretian Family in the seminary house with a good time of fraternal sharing, dinner, songs, dances enlivened by the sisters, brothers and priests.