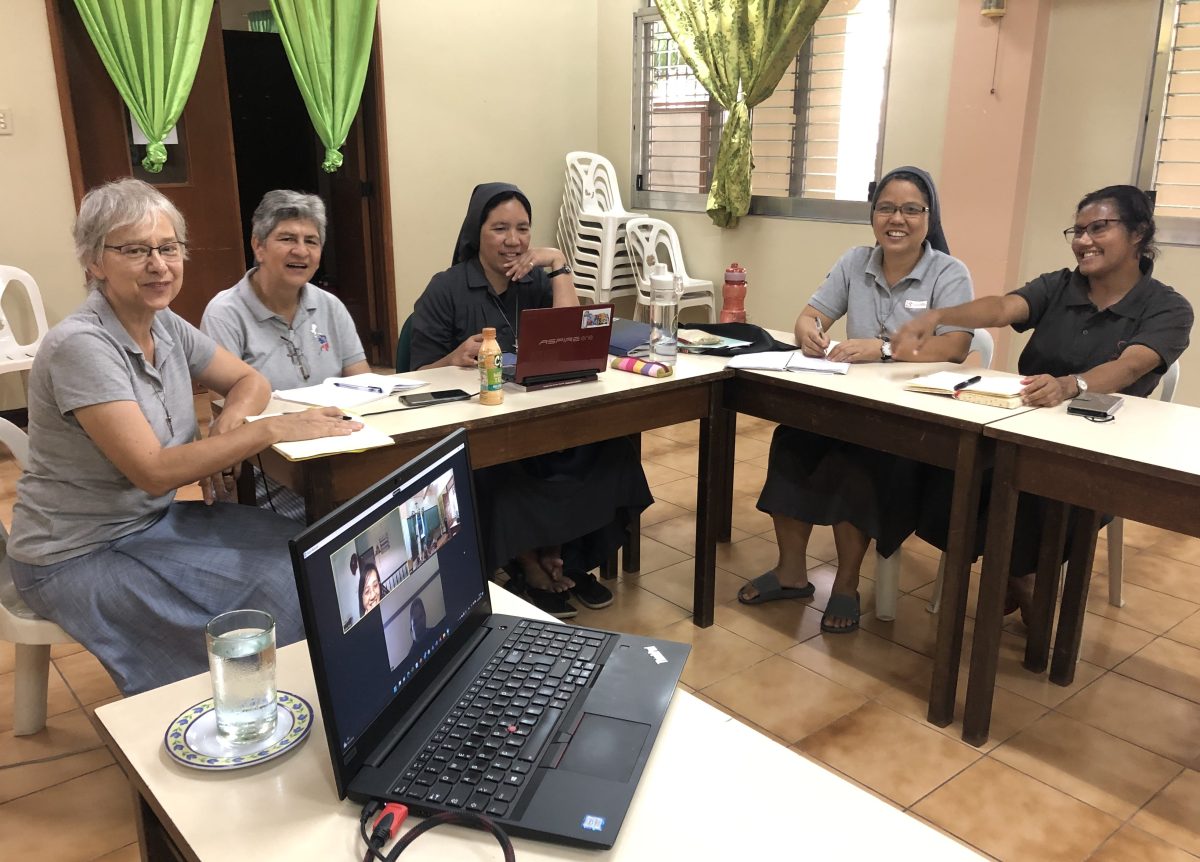 Canonical and specific visitations in East Asia
28 November 2022
Since the end of October, the canonical and specific visitations have been taking place in East Asia; in the first period, till mid-December, Jolanta with Amilbia, who visits from the prefecture of Formation.
After the visit of Amilbia in Vietnam, together they are accompanying the communities of Quezon City, where the initial formation of East Asia is concentrated, and of Zamboanga.
They have evaluated the formation processes with the formators and with the formees, in community meetings, in workshops and personal dialogues. Together with the sisters of various stages and their leaders, they have worked on themes of human growth, accompaniment and discernment in a Claretian key, supporting the animation of this young missionary potential of the sisters and exploring their challenges.
As in the whole world, apostolic and formative activities have been affected by the confinements in the time of Covid and are now returning to their rhythm and face-to-face meetings: formative and pastoral.
The growth of each one, of our Claretian presence in Asia, in openness to the whole Congregation, is being presented with the hope of responding to changes in reality and ecclesial calls in Asia.
In the second stage, beginning of 2023, the visit will be completed by Priscilla from the prefecture of Apostolic Mission.