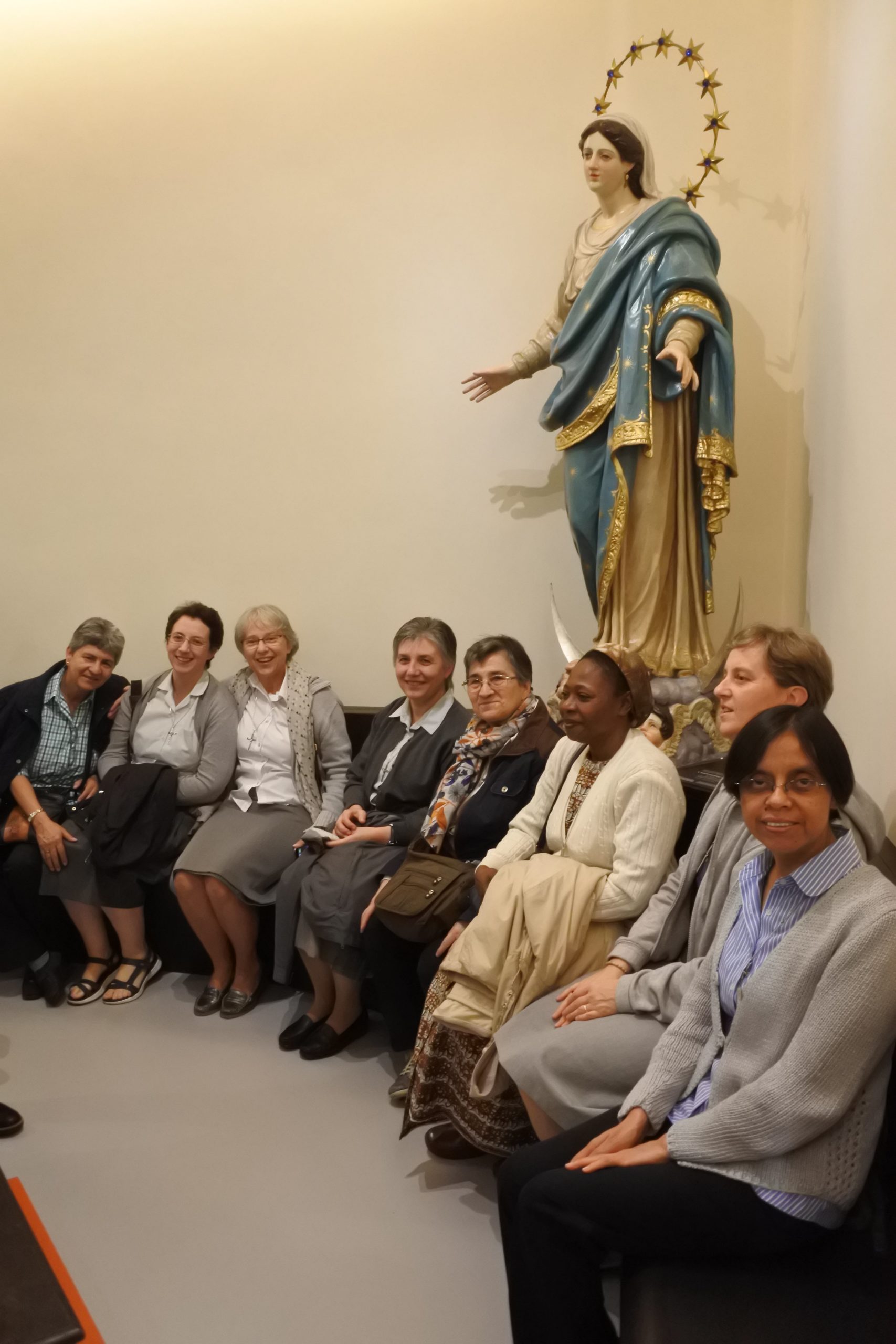 CELEBRATION OF SAINT ANTHONY MARY CLARET IN A CLARETIAN FAMILY
25 October 2019
Yesterday, October 24, we celebrated the feast of St. Anthony Mary Claret, our Founder, together with members of the various branches of the Claretian Family here in Rome.
The celebration began with the Mass in the Minor Basilica of the Immaculate Heart of Mary presided over by Superior General Mathew Vattamattam and concelebrated by many Claretians who are here in Rome.
Also Jolanta, our Superior General, intervened with words about the life and spirit of Claret, those who " cannot be understood without knowing the fire of Christ's love that dwelt in his heart", and which was translated into his love for the Church, for the poor, for the Word of God. Claret " together with his charism he gave us a universal family with the same objective of proclaiming the Good News to all" and that same love for God.
The celebration continued with the inauguration of the "Claret Chapel Museum" where there are many objects related to the life of the Saint and an image of Mary, to which Claret consecrated his heart, which seems to embrace us and invite us to stop and pause to pray.
The celebration ended with a moment of fraternal agape renewing the joy and commitment of wanting to be missionaries like Claret.