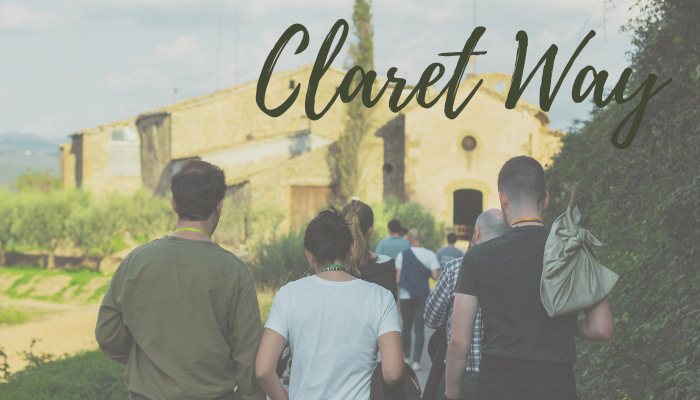 CLARET WAY BEGINS!
22 October 2021
Can you imagine being able to share experiences with young people from all over the world who also live their faith in the Claretian Family? Can you imagine having access to missionary formation beyond your place of origin? And volunteering internationally in any place where there is a branch of the Claretian Family? Stop dreaming, Claret Way is here.
WHAT IS IT?
Claret Way is the worldwide network of young Claretians 18 years and older who share the Claretian charism, in any of the branches of the Claretian Family. A network that links you with experiences anywhere in the world. A network that connects, communicates and strengthens in communion in a shared experience.
WHY?
It arises to share the fire of charity that exists among the young Claretians in all parts of the world. A network that will allow the encounter and cooperation of the Claretian Family regardless of branch or place.
WHO ARE THE MEMBERS OF CLARET WAY?
The World Network of young Claretians links all young people who live their faith in the style of Claret, from their groups, parishes, schools and youth centers among others.
WHERE?
You can live this experience locally, regionally, continentally and even globally.
WHEN?
Want to know more? Join us at the Claret Way Launch Vigil!
This October 24 at 17:00 Rome time (GMT +1) pay attention to our Youtube or Facebook pages.
All the social networks of Claret Way : https://linktr.ee/ClaretWayGlobal
---
Pour lire l'article en français, cliquez ici
Per leggere l'articolo in italiano, clicca qui