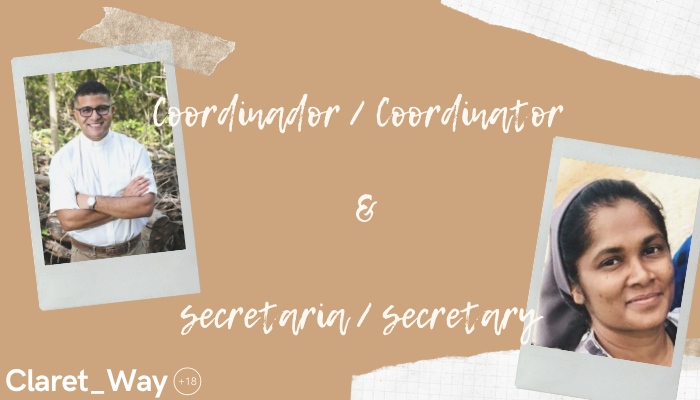 Claret_Way coordinator and secretary elected. World Network of Claretian Youth +18
22 June 2021
Father Luis Enrique Ortiz, CMF and Sister Geraldine Sasirekah Eusebius, RMI have been elected coordinator and secretary of the World Network of Claretian Youth +18 during the last online meeting of the Global Coordinating Commission.
The Global Coordinating Commission (GCC) began to work immediately after its members were nominated by almost all the congregations and the movement that make up the Claretian Family, although the Missionaries of Mary Immaculate and the three young representatives from Africa, Asia and Europe have yet to join.
This team is taking its first steps towards the implementation of Claret_Way; for this, it has focused on the study and analysis of the pastoral proposal, has defined some roles and outlined certain collaborations that will be outlined in the next meetings, such as the next WYD + FC 2023 in Lisbon.