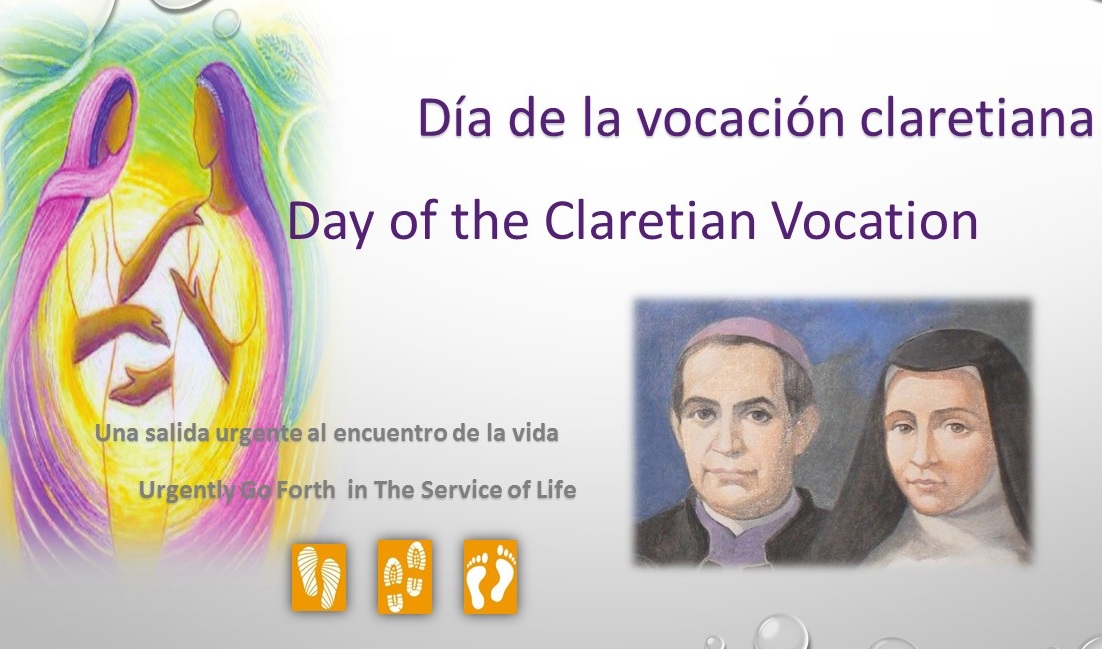 Claretian Vocation Day -2018
30 May 2018
We celebrate on this day the gift received of the call to follow Jesus with the Claretian spirit. We have been anointed by the Spirit with this charism, for always, in an indelible way. How beautiful, to think, to thank, to share in this gift, which greatness we will not understand until the end of time! Happy day to each one!
We define the characteristic of this gift: total dedication to Christ living an evangelical and apostolic life in the service of the Church, under the protecting company of Mary Immaculate. Recently, the General Chapter has widened the vision, looking at it as SHARED gift, forming an apostolic Body, as our Founders dreamed, integrated by different forms of life.
As we feel and walk more and more in a shared mission, we also feel and live the Claretian vocation walking with others and enjoy this gift reaching out beyond the community circles. Where the Spirit, through our presence, is raising up followers who want to participate in the gift of the charism, we welcome them, accompany and celebrate sharing in.