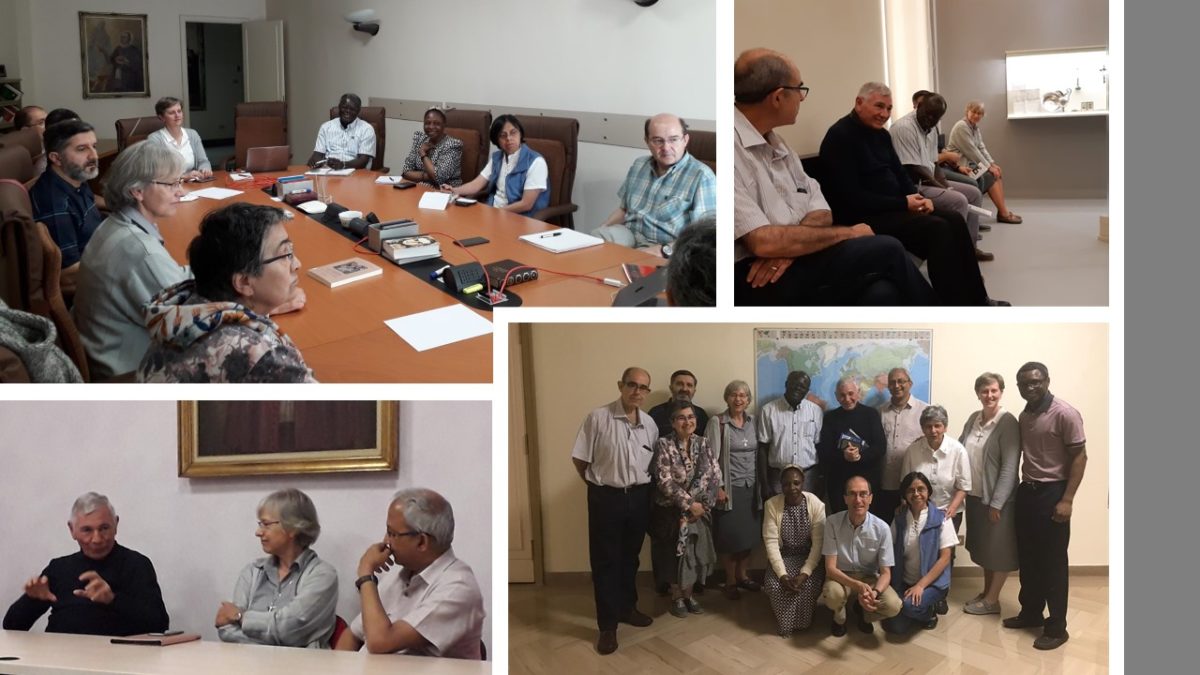 CMF and RMI General Governments meeting
5 June 2020
As it is been customary for years, the RMI-CMF General Governments had the meeting on Thursday, 4th June 2020, the scheduled meeting of March was delayed by the quarantine imposed by the coronavirus pandemic.The meeting took place in the General Curia of the Claretian Missionaries Fathers and the atmosphere was cordial and fraternal.
Fr. Joseph Mbungu-Mutu, CMF animated the opening prayer of the meeting. Then the floor was opened to share the experiences of this time of "global weakness" and its impact on our families and communities around the world. There had been many programs suppressed or changed and encounters with the different networks gave varied feelings of the experiences of death and resurrection of Easter. We believe that new painful consequences are still to come. But we feel again called to live in missionary outing with greater hope, in universal fraternal communion.
After a short break, several interesting topics of the future were discussed, among which we highlight the preparation of the XXVI General Chapter of the Claretian Missionaries and the preparation of a Seminar of Interculturality on the occasion of the centenary of the union of the Institute.
At 18:30 Msgr. Gaetano Di Pierro, Bishop of the Diocese of Farafangana in Madagascar, was present, who told us about that reality and the expectations that are open to our missionary presence as a Claretian family there.
At 19:45 there was a moment of prayer prepared and guided by Joseba Kamiruaga, cmf, in the chapel of Claret.
The meeting ended with the fraternal and cordial dinner shared with the whole community.