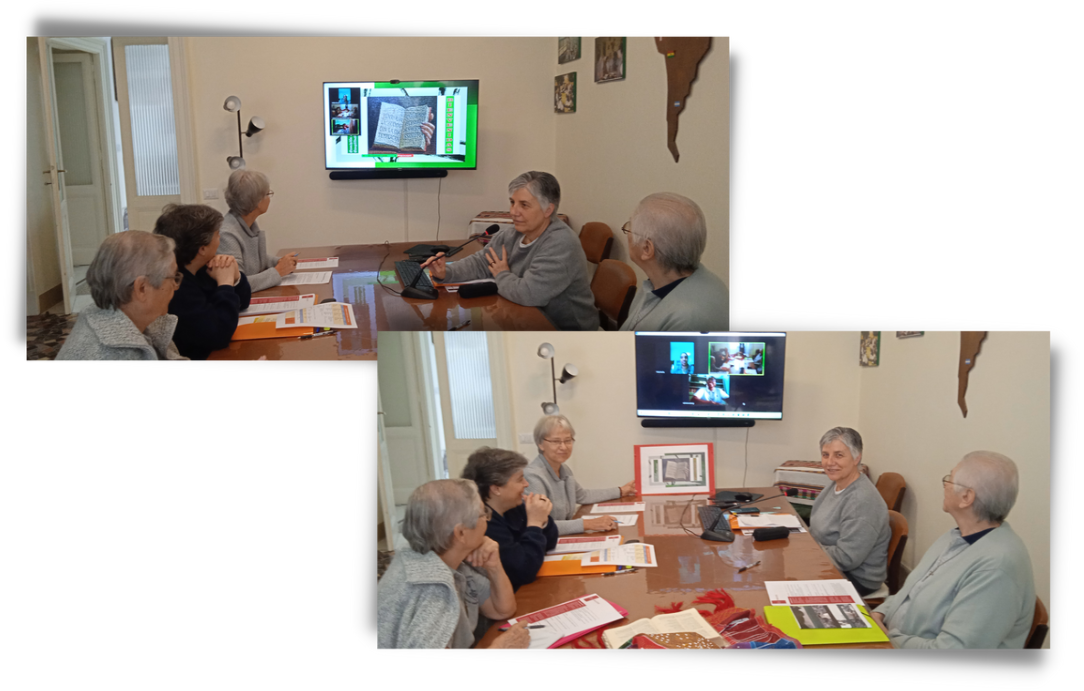 Commission on the Constitutions and Directory
26 April 2023
From 22nd of April to 1st of May, in Rome the Commission on the Constitutions and Directory is held in its working sessions. Two sisters Catherine and Hildegardis connect online with Ma. Soledad, Teresita, Beatriz y Ana María.
From the reading of the contributions of the sisters, of some communities, government teams, and General Counsel of Economy they are preparing the material for the discernment of the XVIII General Chapter on our legislation. In a listening dynamic, with the inputs of P. Aitor Jimenez CMF, Francisco José Ruiz SJ, and orientations of Jolanta, they are studying the contributions arrived from the questionnaire sent in October 2022.
There are abundant participations and propositions of modification in our Legislation.
We pray for them!