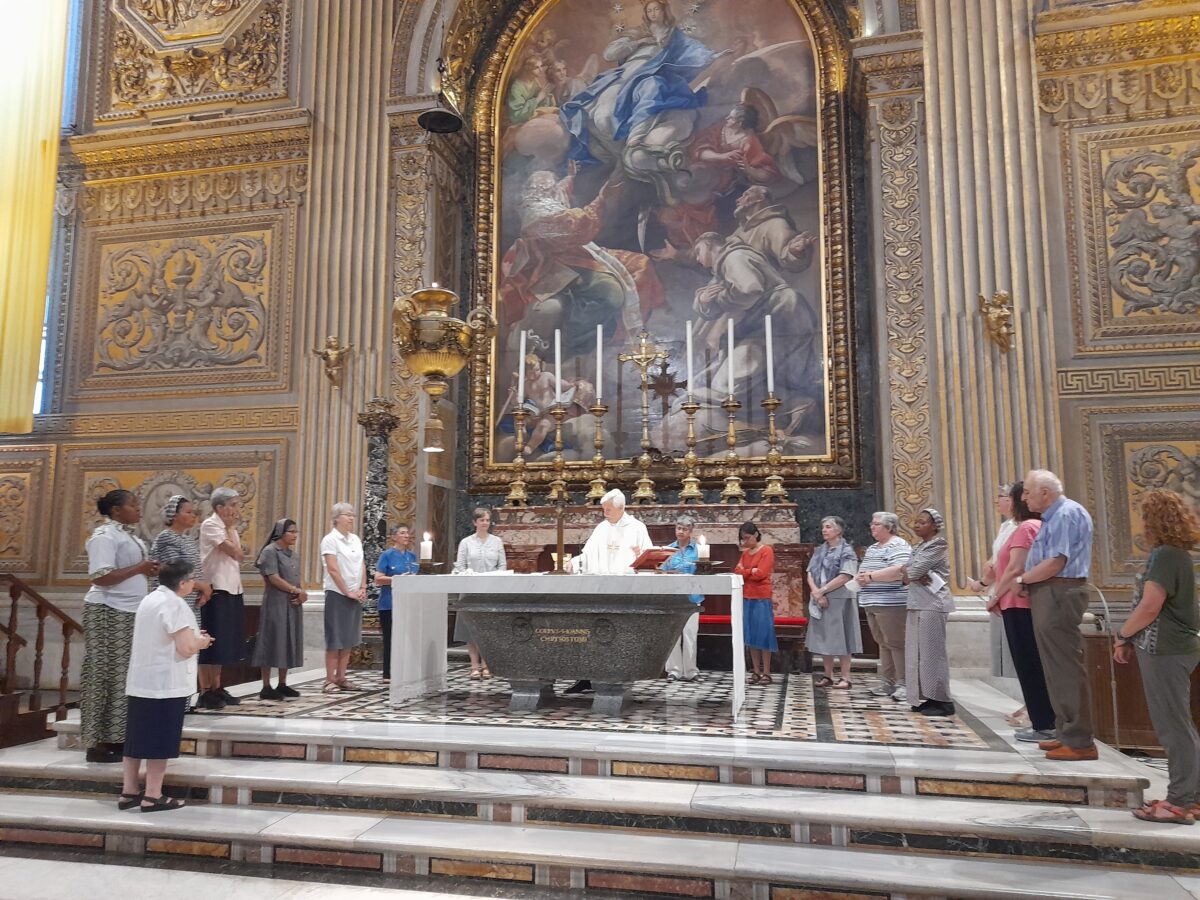 Conclusion of the XXI meeting of major superiors and councils with the general government
16 June 2022
We have concluded, after 8 days of work in presence and online the XXI meeting of Major Superiors and Councils.
It has been a time of fraternal dialogue, of common and discerning search with projection towards the next XVIII general chapter.
In recent days our work has focused on discerning the pre-capitular process and the dynamics of the chapter itself.
We experienced a special communion with the Congregation in the Eucharistic celebration in the Vatican Basilica of St. Peter, on June 13, the feast of St. Anthony of Padua, presided over by Fr. Arturo Sosa, Superior General of the Society of Jesus; and the closing celebration of the meeting, this afternoon, presided over by Card. João Braz de Aviz during which, together with bread and wine, we presented the inspirations around the next XVIII general chapter.
We are grateful for the prayer of all those who have accompanied us throughout these days.
We trust that the Holy Spirit will continue to accompany with light and his wisdom the path undertaken.