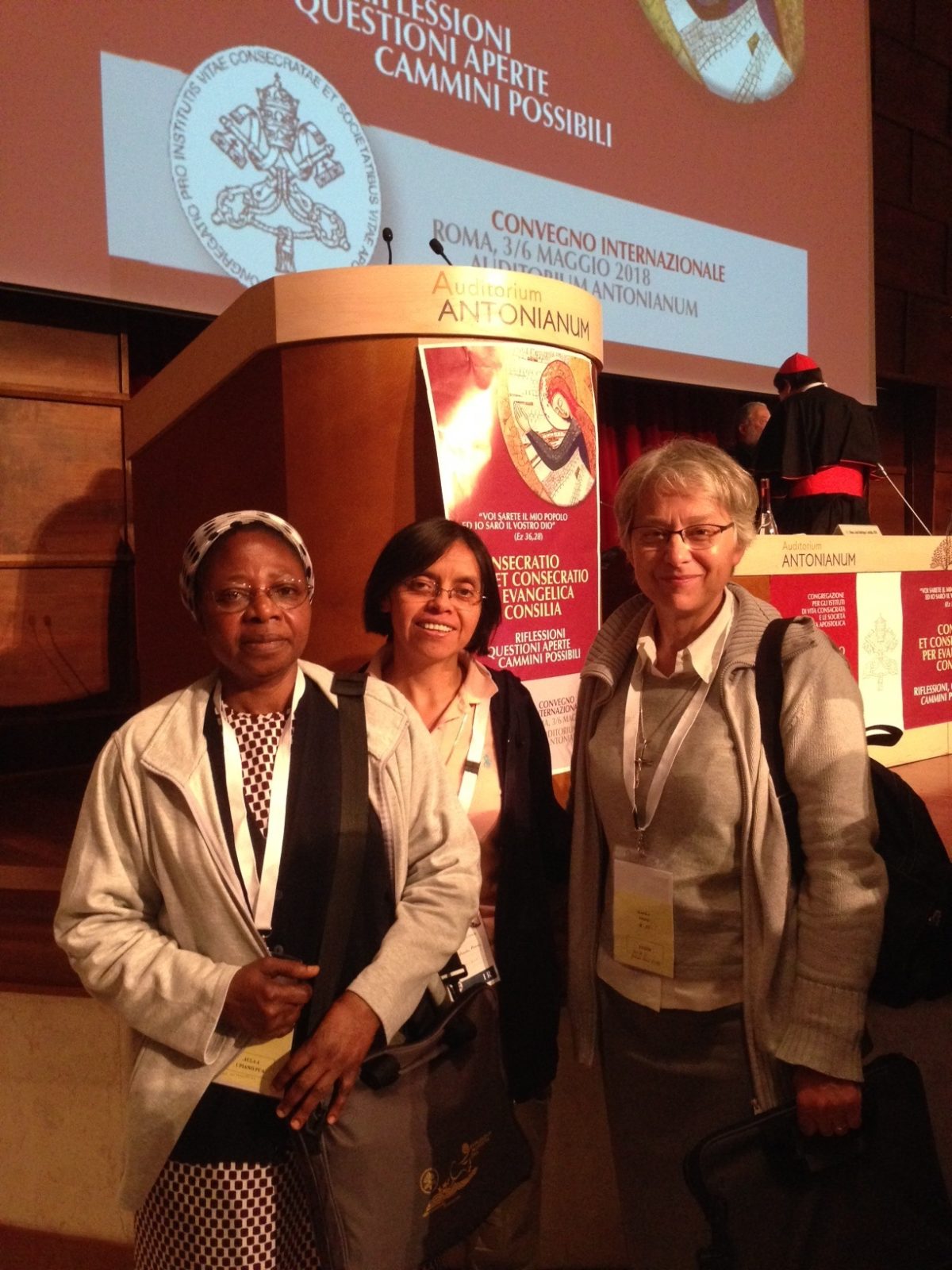 Consecrated life Congress
4 May 2018
The International Congress took place in Rome on 3 – 6 May, organized by the Vatican Congregation for consecrated life and societies of apostolic life.

As a continuation of the Theological Seminary on Consecration held in March, the Dicastery has proposed to convene for a space of listening and dialogue amid the variety of forms of consecrated life and apostolic societies. Deepening reality from the roots of the Baptism in the multiform variety of specific and charismatic characters. We hope soon the publication of the minutes where the biblical, theological and canonical illumination will be completed by the contributions of more than 500 participants. It has been considered, as someone said, an act of courage to create this space of encounter, of reciprocal listening and search for answers to open questions.
We participated Petronille, Maria Dolores and Jolanta.
http://www.internationalunionsuperiorsgeneral.org/it/consecratio-consacrati-e-consacrate-un-popolo-numeroso-nella-chiesa/