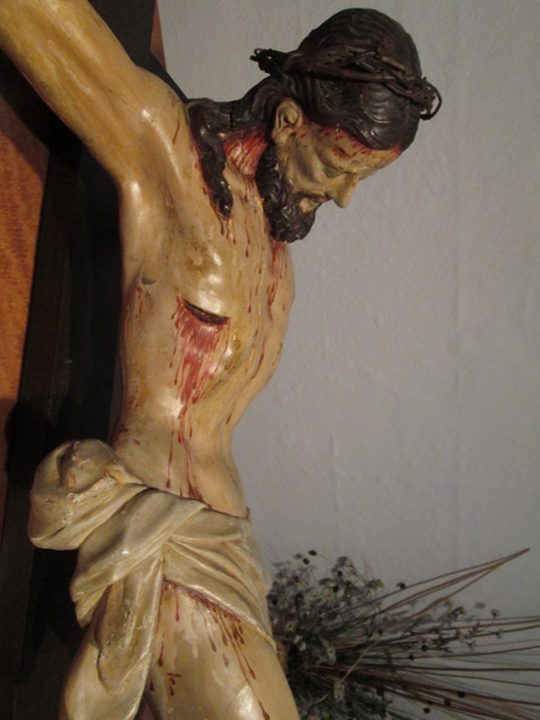 Contemplating the Cross
9 April 2020
To contemplate the Cross, we sit very close to it and place ourselves at its feet in an attitude of welcome. Welcoming what He, from the Cross, wants to teach us, to make us understand, to see, to discover. We do not sit at a protection and safety distance… here it is quite the opposite: as close as possible. It is a prayer of acceptance of Salvation and of the way it happens. So much gratitude!
We fix our gaze from the heart and stop before the face of Jesus. We find in him, as if blurred, the faces that live pain and anguish today… It doesn't take much imagination to bring them to our mind. It is a silent prayer of intercession. And the list of those for whom to pray today is endless…
We stay and worship, yes.
We also remember Mother Paris, who there, before the Cross, became a permanent disciple. On the Cross she saw the outline of the Order and the outline of her life: "The Lord taught me everything from the tree of the Cross". We ask her to teach us now her wisdom and the way to glimpse the traces of the fragile future. We ask her to give us a hopeful look at the today that people face in such fragility. May teach us how to give ourselves today, without measure, as HE does. We come as apprentices in the face of such a changing reality. It is a prayer of learning by waiting, so that with Mother Paris we can say: "I learned everything from the tree of the cross".