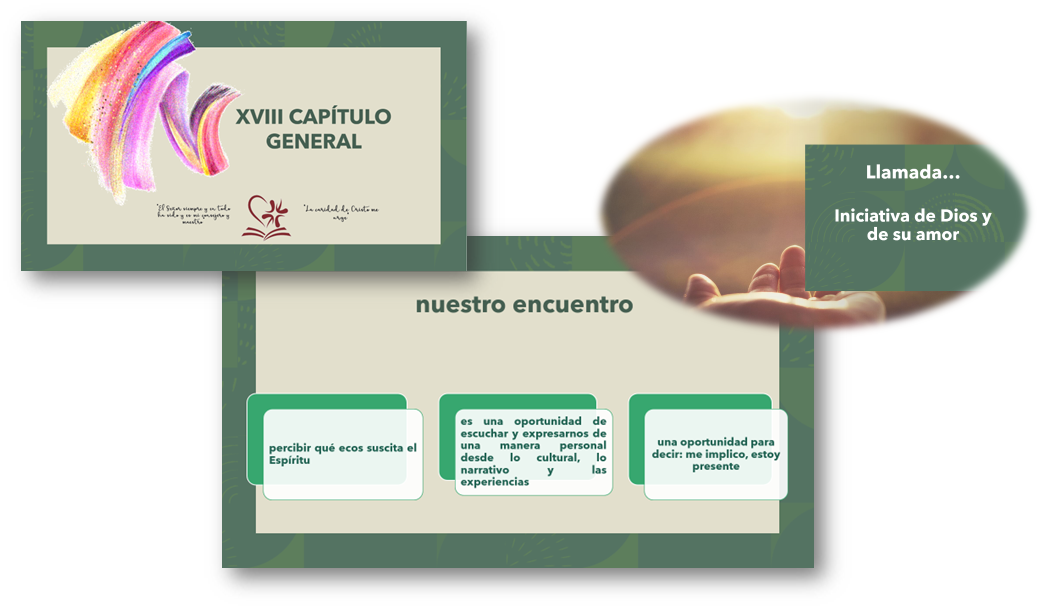 Continues the preparation of the Chapter community
20 June 2023
On the feast of the Immaculate Heart of Mary, June 17, an "Open Encounter" of the Chapter community with the sisters, the laity and the Claretian Family was held online. A space in which we have continued to prepare ourselves for the XVIII General Chapter by listening and welcoming the reality.
During the meeting were presented the calls of the "Working Document" which have emerged from the contributions received in the evaluation of the six-year period 2017-2023. A time of prayer was lived in the light of the experience of the daily life of the Apostles, as narrated by the Evangelist Mark. In a group Dynamic were shared feelings, inspirations, inner movements and the calls that resonated most strongly in the heart in view of the next six years.
It was comforting to note that there continues to be a commitment to family life and vocational culture, to youth and vocation ministry, to the transformation of the style of government, to walking together.
With a special greeting of congratulations to all the Sons and Daughters of the Immaculate Heart of Mary, the meeting concluded, placing the journey towards the XVIII General Chapter in the hands of Mary, Mother of tenderness.