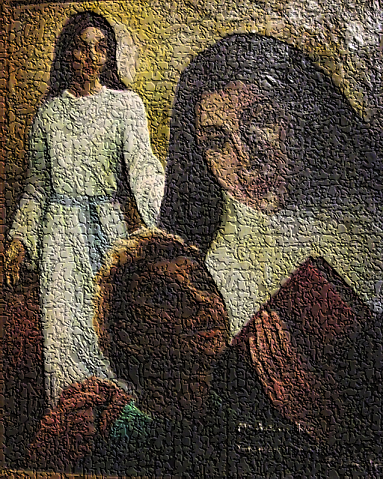 Day of Mother María Antonia París – 2018
16 January 2018
We remember today in a special way, tyhe life of María Antonia París, together with San Anthony Ma Claret Foundress of the Religiouse of Mary Immaculate Claretian Missionary Sisters. Her experience of Faith, of the Church, her relationship with Jesus and the capacity to create communion inspire us and so many people who find in her some evangelical light for their lives.
Father F. Juberías CMF said that "in the life and writings of M. Antonia Paris there is a starting point that illuminates everything and explains it all. Therefore, it is necessary to start from it for any attempt to penetrate her spiritual life and the doctrinal contributions of her writings. I am referring to her outstanding mission in the Church. It is, if I may be compared, as the solar disk of her existence, from which all the rays emerge. «Our Lord God has given me such a great love to my Holy Mother the Church that, if at the cost of my life (and even if I had a thousand), I could restore her peace, with great love I would suffer the greatest torments, even if until the end of the world".
May this love for the Church in her current process of renewal, give new vigor to all the services we carry out as missionaries! May it give growth to the young vocations, may it cure our fatigue, repair the diminished relationships, enlarge our spaces to share the charism, keep the apostolic flame burning.
We join the celebration of the 150th anniversary of the community of Reus! Happy day!