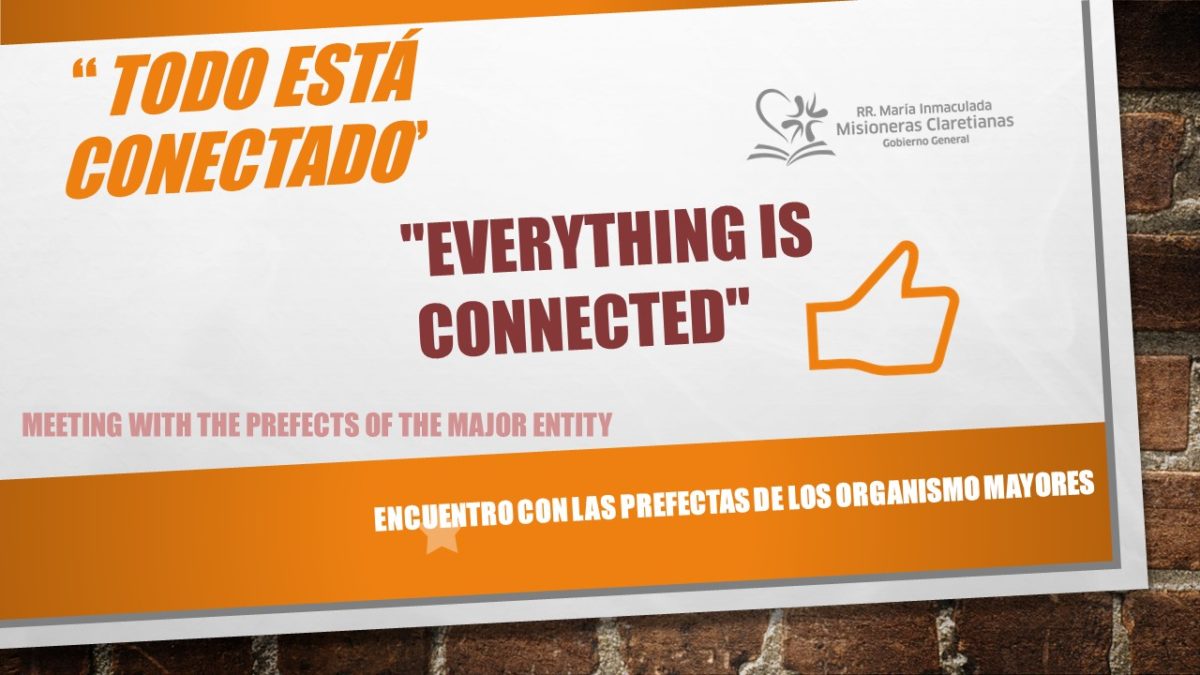 Everything is connected
27 June 2020
In this month of June, together with other activities, we have held two meetings with the prefects of apostolic mission on 13 and 20 June and one with the prefects of formation on 20 June.
They have been spaces for reflection and sharing, of evaluation and vision of the future according to the Chapter commitments and the calls of the Church and of Religious life.
We continue walking towards a global and integral ecology.